Your Certified Source for High Precision Aerospace Components
We are an AS9100D certified and ITAR registered aerospace component manufacturer with the skills, knowledge, and experience to take your project from prototype to volume production. Our accomplished craftspeople produce complex assemblies and components to ultra-precision tolerances using the latest state-of-the-art technologies, expertly satisfying the most demanding requirements.
With a combined 100 years of experience, we are your trusted source for accurate and timely high-precision aeronautical components with everything you need under one roof.
Overcoming Challenges to Solve for Why
A Swiss-headquartered high-end motor company tried 60 component manufacturers for a defense contract but no one made the grade - until they came to us. Download this case study to learn how KMM met the customer's uncompromising specifications.
Aerospace Component Manufacturing Challenges That We Solve
Our advanced problem-solving capabilities and the highest quality engineering support help us meet your requests and requirements while resolving any obstacles along the way.
We tackle the most demanding mission-critical component manufacturing challenges in the aerospace industry head-on, including:
With an extraordinary ability to hold diameter size, roundness, and cylindricity to sub-micron levels, we have the tolerancing experience to assist your design team to ensure your aeronautic assembly is functional and to spec.
R&D process & capability uncertainties
Our dedicated R&D resources and experience allow us to alleviate aerospace component manufacturing process and capability uncertainties to help you get to market faster. We have advanced equipment and devoted resources ready to assist your design team with manufacturability, from rapid prototyping and validation to full production. We're here to improve your aeronautical component when others can't.
Our experience with over 60 different alloys gives us an edge over our less seasoned competitors without the same in-depth knowledge and diverse proficiencies. Whether stainless steel, titanium, high-temp alloys, copper alloys, precious metals, aluminum, magnesium alloy, tungsten, or another material, we have the tools and skills to tackle the job, no matter how challenging the material.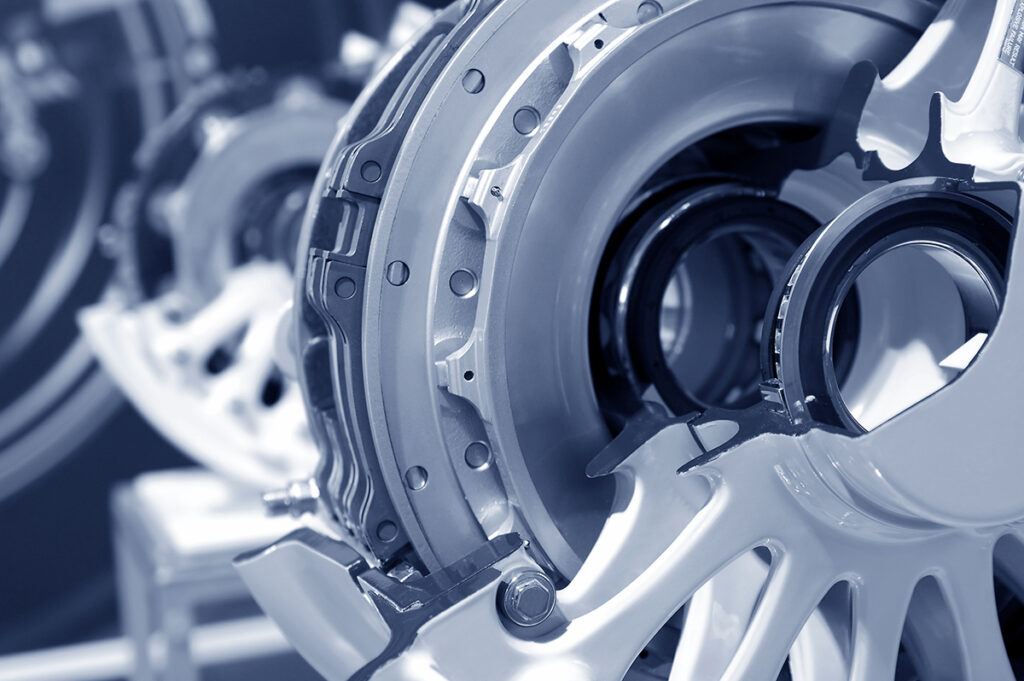 We repeatedly produce high-precision parts within .00010'' accuracy using advanced machining techniques rooted in the finer details. Our unsurpassed expertise in this area allows us to manufacture highly complex aeronautic parts, such as those with thin walls or difficult-to-machine features.
Missing tooling drawings or information
No tooling drawings? Missing information? We're up for the challenge. We can reverse engineer contoured parts and worn dies and tools that would otherwise be difficult or impossible to manufacture without tooling drawings and information.
These are just a few examples of the types of feats we're accomplishing every day. What mission-critical aerospace component manufacturing challenge can we help you solve? Reach out to our team and tell us more.
Our Aerospace Component Manufacturing Specialties
Choose us for aerospace component manufacturing for many types of aeronautical vehicles, including Bell 429 Global Ranger Helicopter, Boeing 787 Dreamliner, and Sikorsky UH-60 Blackhawk Helicopter.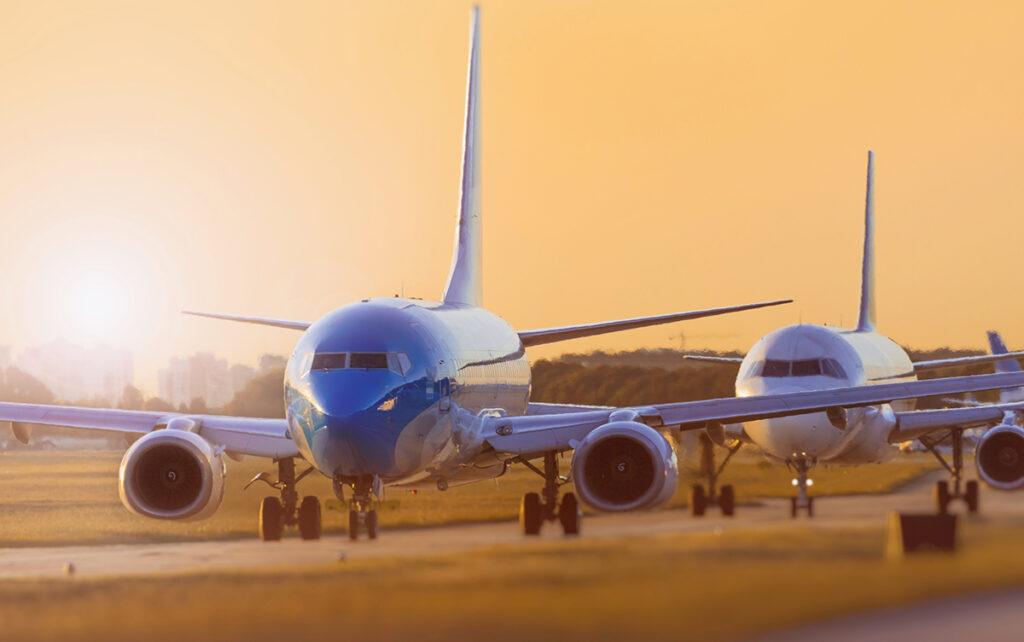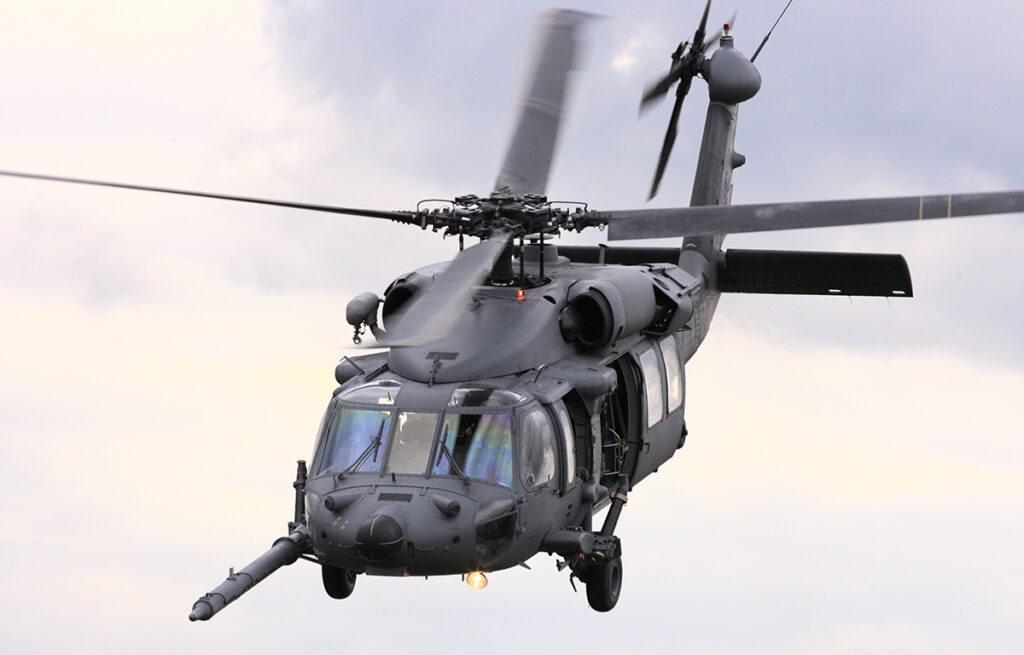 With a full complement of exceptional ultra-precision machining, centerless grinding, and other mission-critical component manufacturing services, we are a one-stop solution for skillfully producing precision aerospace components, such as:
Housings
Bulkhead brackets
Yaw shafts
Adapters
Spools/sleeves match fitting
Aero missile components
Specialty bearing housings & bearing races
Torque transfers
Involute drive polygon
Valve spool and actuators
Gear sectors
Intricately configured missile components
Our Aerospace Component Manufacturing Process
We focus on quality and consistency for reliable results at every step of our proven mission-critical manufacturing process, deploying the high-precision skills and strategies to help you achieve your goals.
Step 1: Opportunity dialog
We discuss your needs, quality standards, requirements, continually striving to understand what's important beyond the print.
Step 2: Scope clarification
We process your RFQ/RFP, and our business development engineer interacts directly with you or your engineering staff to review your project scope and provide a accurate quote.
Upon your acceptance of our proposal, we assign the right engineer to your project, align our quality control with your standards, document the manufacturing and quality plan, conduct a quality engineering review (QER), and schedule a realistic timetable.
Now, it's time for us to make the aeronautical parts that we promised. We stay in touch with you throughout the process to provide status and delivery updates and expediting the process where necessary.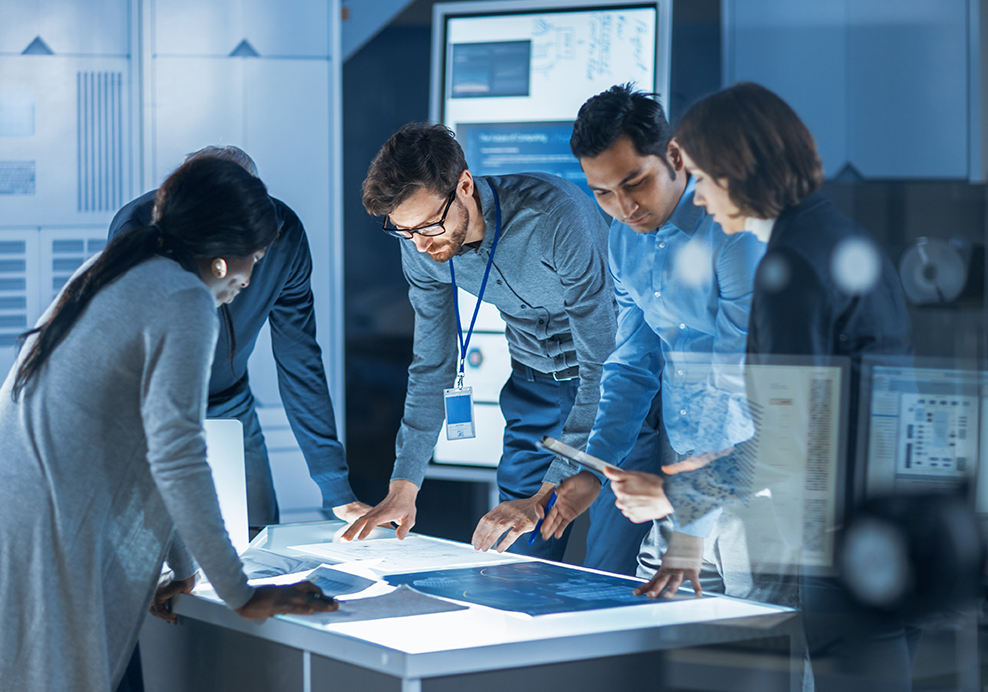 Step 5: Completion & delivery
We complete your aerospace component manufacturing project according to your needs and expectations, execute logistics, and communicate your shipment information.
After your order is complete, we perform an engineering post-review process that involves securing and maintaining your data and files and requesting your feedback to ensure that we're ready to deliver our promise next time – and the time after that.
Our mission-critical aerospace manufacturing services are a step above the rest. Regardless of how demanding your request is, we have the resources and aptitude to produce the highest quality aeronautical assemblies and components for the best possible value.
Are a one-stop manufacturing solution
Say goodbye to vetting multiple suppliers. As a single-source aerospace component manufacturer with a broad range of high-precision capabilities and in-depth experience, we help simplify your supply chain acquisition for greater consistency, efficiency, and peace of mind.
Dig deeper to understand and meet your needs
Listening and understanding your needs beyond the print allows us to deploy the ideal solution for your unique aerospace component manufacturing challenge. We build enduring customer relationships by not only understanding your needs but also anticipating them, providing the knowledge, experience, and service to help you achieve your business goals.

Work quickly and efficiently
Our highly responsive team swiftly replies to project requests because we know quickness is essential for your success. We offer same-day service, expedited shipping, and rapid prototyping services to help you bring your creative and challenging aeronautical component ideas to life faster. By devising our solutions with efficiency in mind, we maximize cost-effectiveness and speed to market, helping you stay on budget and beat the competition.
Deliver a high-touch customer service experience
Say goodbye to vetting multiple suppliers. As a single-source aerospace component manufacturer with a broad range of high-precision capabilities and in-depth experience, we help simplify your supply chain acquisition for greater consistency, efficiency, and peace of mind.
With a team of highly skilled craftspeople averaging 30 years of experience and a steadfast dedication to precision and accuracy, we're proud to have achieved some of the highest success rates in the industry. From over 99% best-in-class delivery performance to 99.6% quality performance, we're an aerospace component manufacturer that you can trust to deliver dependable parts that are functional after first production.
Are ready for the future of manufacturing today
Aerospace component manufacturing is continually evolving amid advances in connectivity, automation, Big Data, artificial intelligence (AI), and additive manufacturing (3D printing). We're proud to be at the forefront of this exciting transformation, with a commitment to invest in the latest state-of-the-art technologies to fulfill our mission to become a new breed of manufacturer that thinks big and acts boldly.
As an industry-leading aerospace component manufacturer skilled in resolving thorny challenges that others can't, we know what it takes to keep customers returning for more than 40 years. It requires top-level performance, open communication, near-zero tolerances, and the ability to meet demanding deadlines without compromising quality. Contact us to bring your aerospace component manufacturing concept to life!