We are an AS9100D certified and ITAR registered mission-critical component manufacturer dedicated to producing precision parts for the defense industry. Our capabilities include a full spectrum of defense manufacturing services under one roof, including ultra-precision centerless grinding and CNC OD/ID to sub-micron tolerances.

Leverage our 100 years of combined experience, state-of-the-art equipment, and unparalleled determination to uncover solutions to the toughest defense component manufacturing challenges. We are an industry-leading mission-critical manufacturer dedicated to making the impossible possible.
Defense Component Manufacturing Challenges That We Solve
The defense industry has presented some of our most difficult yet rewarding work. Sometimes it's having the brightest minds and state-of-the-art machinery that wins the day. Other times, it's process engineering ingenuity and an open mind that gets the job done. Regardless of how we cross the finish line, expect us to invest all our resources to bring your defense component to life.
We combat many defense component manufacturing challenges, such as:
Extraordinarily tight tolerances
Today's high-precision defense components require state-of-the-art manufacturing technologies to hold exceedingly tight tolerances on diameter size and cylindricity to the sub-micron level. It's the reason that we continually invest in new equipment that allows us to grind multiple part features in one chucking and control diameters to the same tolerances. We push tolerances beyond the limit to make your part possible.
With advanced CNC centerless grinding capabilities, we manufacturer defense components with super-thin wall thicknesses of .001" without crushing your parts using OD/ID grinding techniques. This highly specialized technique helps us meet the most demanding application requirements, giving us a competitive edge over other defense manufacturers without high-level equipment, skill, and perseverance.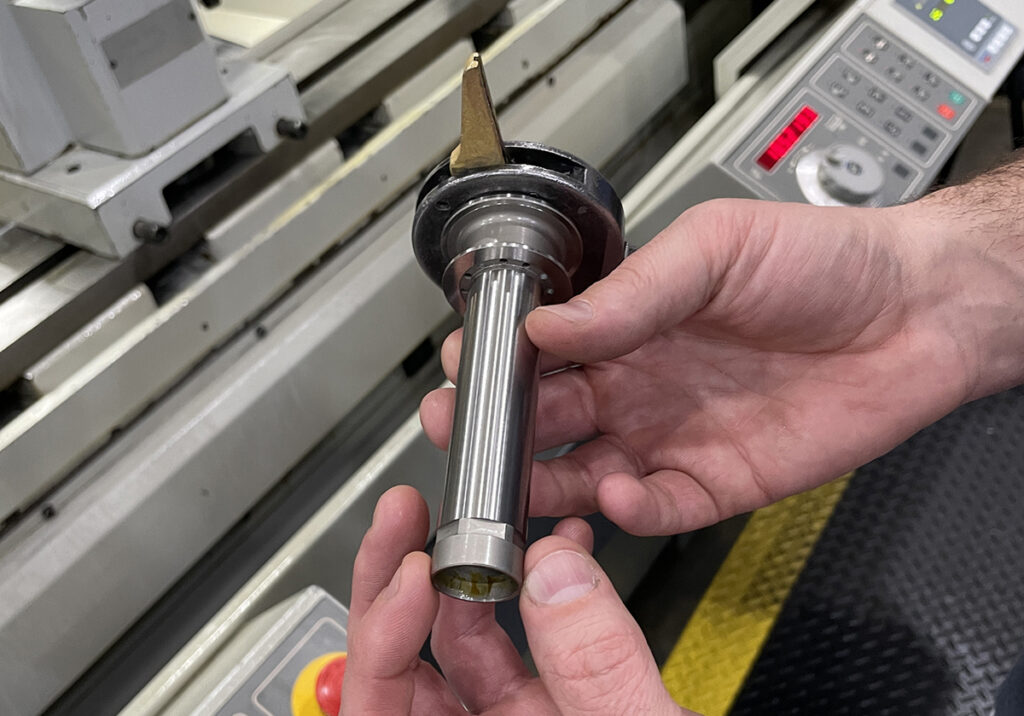 Has your defense part's material thrown a wrench in your manufacturing feasibility? Challenging materials, such as tungsten, titanium, nitinol, molybdenum, Inconel, Hastelloy, and other exotic alloys, are no match for us. Our accomplished craftspeople have experience with hundreds of alloys, allowing us to skillfully meet your specifications no matter the difficulty of the material.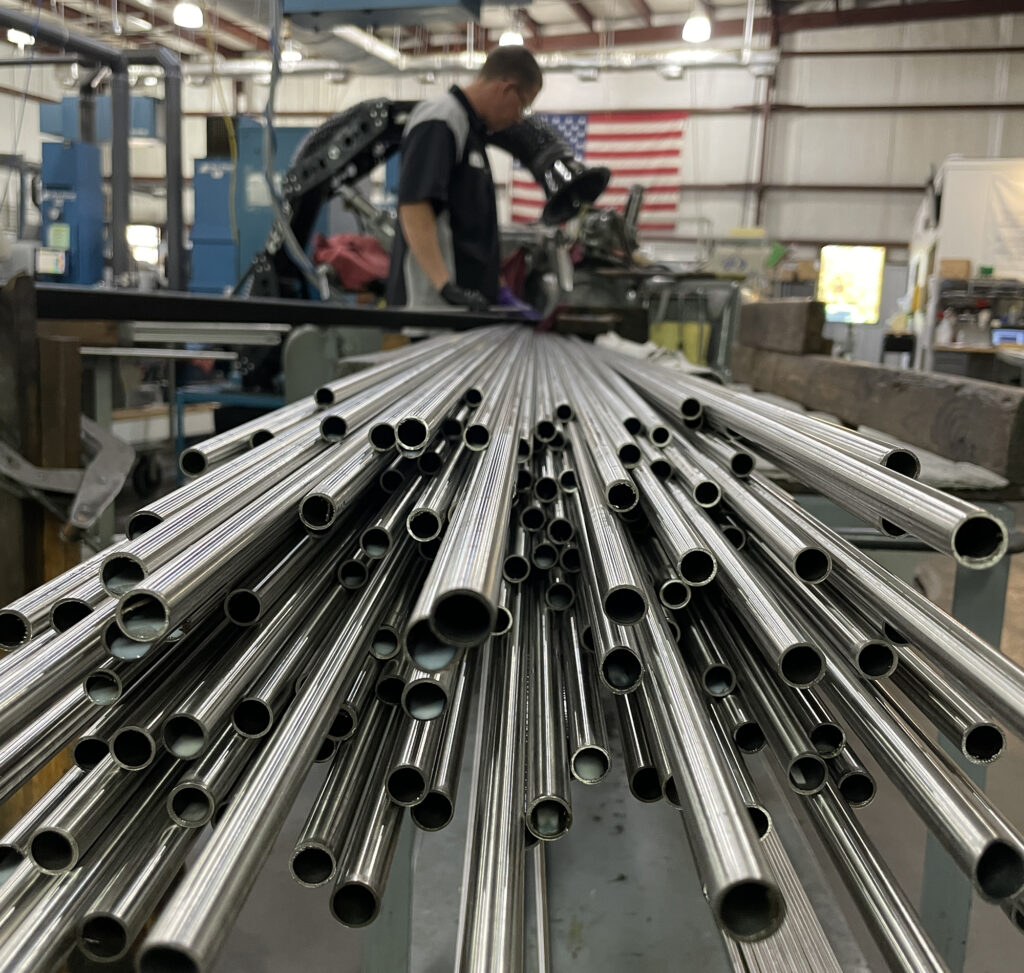 Complex part configurations
Intricate parts and complex configurations are often enough to send our competitors running in the other direction. However, we have the engineering and ultra-precision machining expertise and the latest equipment to meet the most demanding defense component manufacturing specifications. When it's complicated, lean on our industry knowledge and leadership to untangle the complexities holding up your assembly.
Our expert ultra-precision grinding techniques allow us to produce visibly perfect finishes to <2 Ra (.05 micron), helping us meet the most rigorous defense component manufacturing demands. Expect us to deliver the exacting results your assembly requires. We're so confident in our abilities that we even guarantee our performance, vowing to get it right – or we'll make it right.
By solving difficult defense component manufacturing challenges like these, we play a small part in advancing technologies to help keep military personnel safe and America strong. Let's get started on an ultra-precision solution for your challenge.
Our Defense Component Manufacturing Process
We deploy the following proven customer process to ensure your defense component manufacturing project is successful:
Step 1: Opportunity dialog
The first step is to discuss your defense assembly needs, quality standards, and other requirements, including confidentiality. This initial meeting helps us understand your project's critical specifications and provides an opportunity for you to get to know us better.
Step 2: Scope clarification
During the scope clarification phase, we begin processing your RFQ/RFP. Our business development engineer connects directly with you or your engineering staff to review the final specifications and project details to ensure our quote includes precisely what you need.
After you've approved our proposal, we initiate your defense component manufacturing project, starting with assigning the right engineer for your defense component. We also align our quality control process with your standards and initiate a manufacturing plan. Our quality evaluation review (QER) provides a quality plan to ensure accuracy. Finally, we set a realistic timetable for project completion.
At this point, we're geared up to execute our mission, expertly producing the defense component(s) that we promised. You can expect our highly responsive project management team to provide frequent status and delivery updates. If you have a tight delivery timeline, we can even expedite our process where needed.
Step 5: Completion & delivery
Now, your defense component manufacturing project is complete according to your specifications and our stringent quality control standards. Next, it's time for us to execute logistics and provide our shipment tracking information, so you know when to expect your parts.
Delivery isn't the end of our process. After receiving your order, we conduct an engineering post-review and secure and maintain your data and files for easy reordering. Your feedback is critical for helping us tweak our process if needed so that we're ready to deliver your precision defense components the next time – and the time after that.
Contact us to get your defense component manufacturing project underway. Our responsive team will work with you to schedule the initial dialog, so we can get to work.
Our exceptional ingenuity, perseverance, and conviction allow us to act boldly to accomplish seemingly impossible feats. Never turning away from a challenge, our industry-leading defense component manufacturing capabilities, process, and customer experience are just a few of the ways we have a leg up over the competition.
Offer a full complement of component manufacturing services
Streamline your supply chain acquisition with our full-service defense component manufacturing services under one roof. Without vetting and managing multiple vendors, you can save time and enjoy the ease, convenience, and efficiency of a one-stop solution. Most important, we offer the peace of mind knowing that everything you need to expertly produce your defense components is right here.
Are responsive and communicative
We help our customers feel that their project is the only one that matters. In doing so, we dedicate extraordinary time and attention to every interaction and question, demonstrating our ability to master the art of listening and communication. So, when you reach out to us, expect to talk to a person, not a robot. You'll also receive prompt follow-up communication via email or other digital or in-person means, proving that we're genuinely here for you.
Make quality our first and most important priority
With a robust Quality Management System and a commitment to continuous improvement, we strive for excellence. As an AS9100D certified and ITAR registered mission-critical defense component manufacturing partner, we demand more from ourselves than you require of us. We've earned a reputation for unmatched customer satisfaction through a deep dedication to delivering exactly what we promise.
Are driven to support our military and America
We take great pride in knowing that our defense component manufacturing services play a role in advancing technologies that propel our military and country forward. Whether for unmanned flights, advanced robotics, or another defense application, we stand firm with your mission to do what it takes to keep our troops and fellow citizens safe.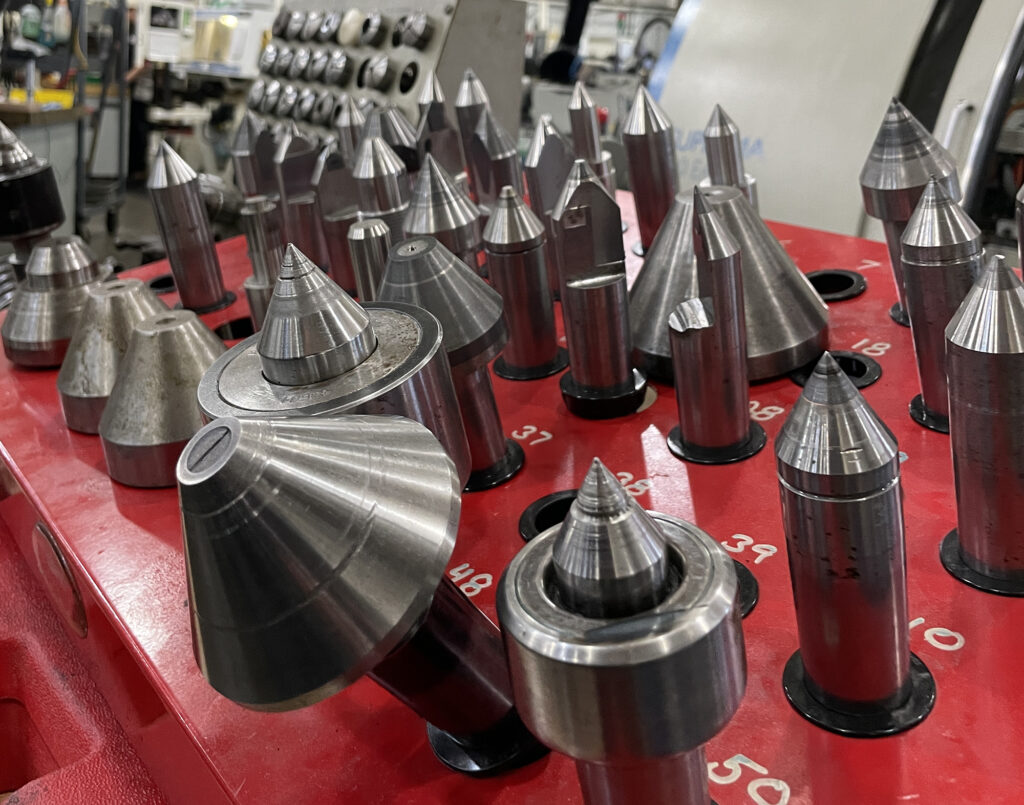 Employ veteran industry professionals
In examining the resumes of accomplished craftspeople, you'll discover that many average 30 years of professional precision manufacturing experience. With such an extraordinarily experienced in-house team, you'll gain access to the best and brightest industry talent for a job well done. With our best-in-class delivery performance and quality performance, our highly skilled team must be doing something right.
Embrace the future of defense manufacturing today
With the dizzying rate of technological advances emerging in areas, such as connectivity, automation, Big Data, artificial intelligence (AI), and additive manufacturing (3D printing), the future of manufacturing is changing. As an industry leader, we're proud to lead the way toward the next revolution by investing in the latest technologies and mastering the most advanced machining techniques. Embracing the future now means that we're ready for whatever comes next.
We're a new breed of defense component manufacturer and routinely set new industry standards – and then raise the bar. Our extraordinary dedication to our craft, commitment to investing in the latest technologies, and a complete lineup of manufacturing services make us worthy of mission-critical manufacturing projects like yours. Reach out to learn more.