Grinding Hypotubes to an Extremely Thin Wall
5 Things You Should Know
We are an ISO 13485:2016 certified full-service medical component manufacturing company producing critical components for the medtech and life sciences industries. Born from a simple idea to amass passionate people with bright minds to help improve the lives of others, we offer a full spectrum of ultra-precision medical component manufacturing services under one roof.
With over 100 years of combined experience, we offer the high-precision skills and in-depth knowledge to take your medical component from prototype to volume production. You've arrived at the intersection of expertise, innovation, and passion – we're glad you're here.
FROM IMPOSSIBLE TO POSSIBLE
VIEW A FEW OF OUR MEDICAL COMPONENTS
LOWER LUMBAR SPINAL FUSION IMPLANT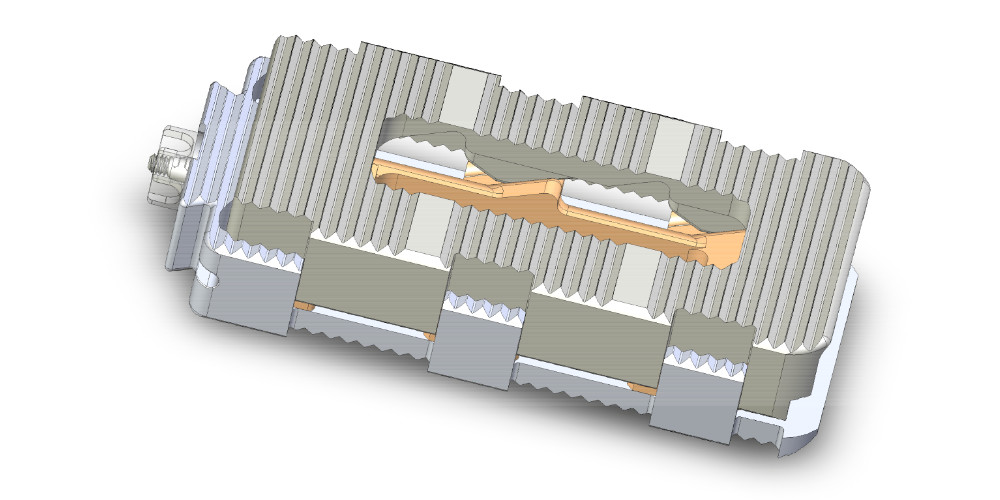 LOWER LUMBAR SPINAL FUSION IMPLANT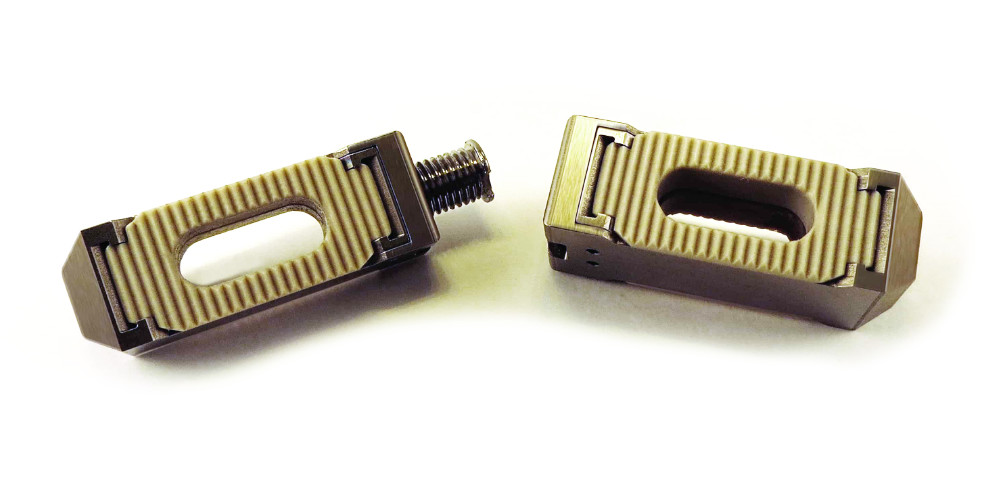 ANTERIOR FOOT PLATE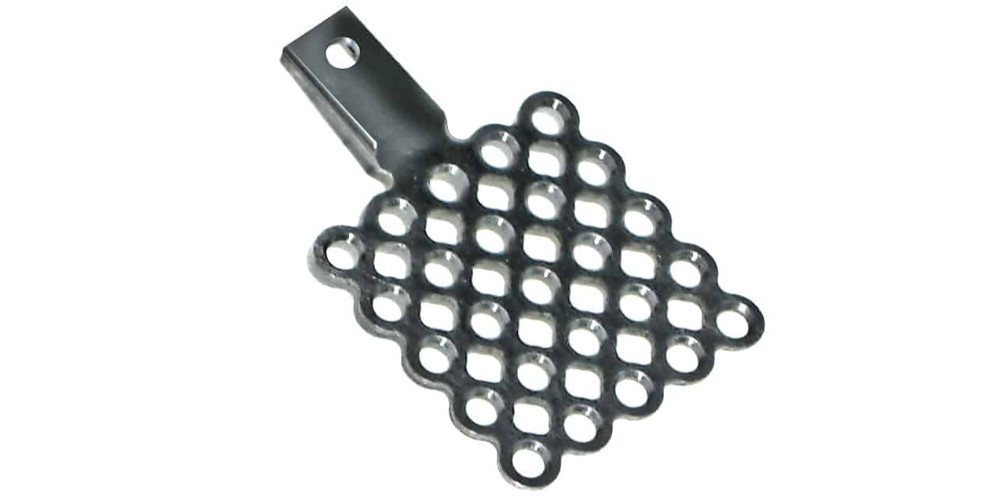 BONE PLATE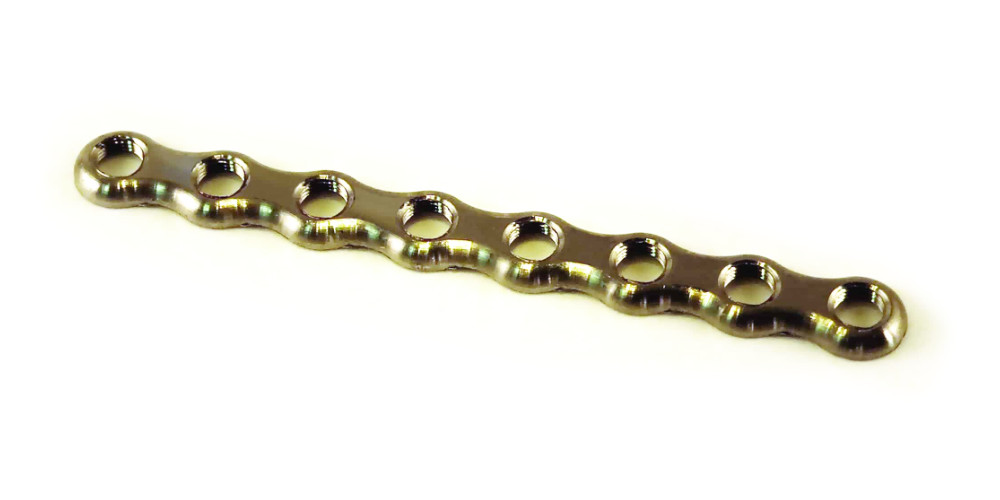 HEAD PIECE FOR BENDING IRON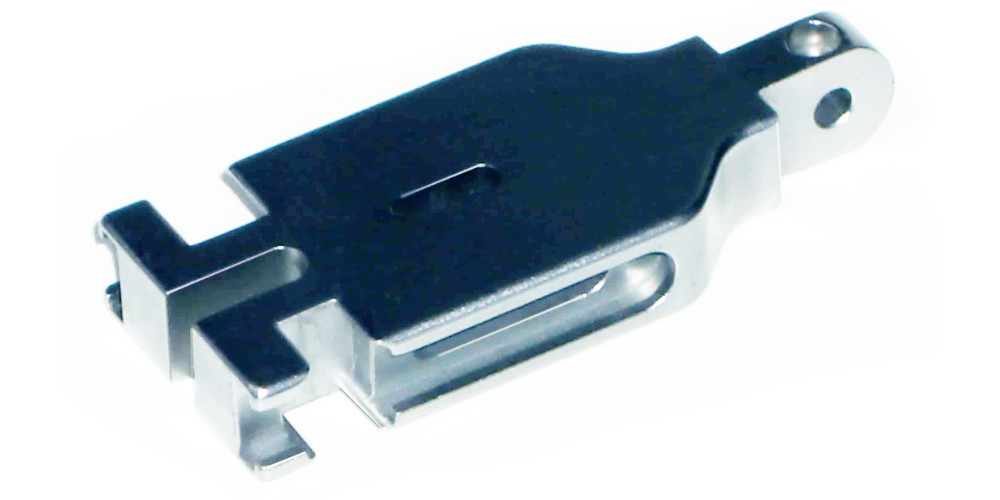 LIGAMENT STAPLE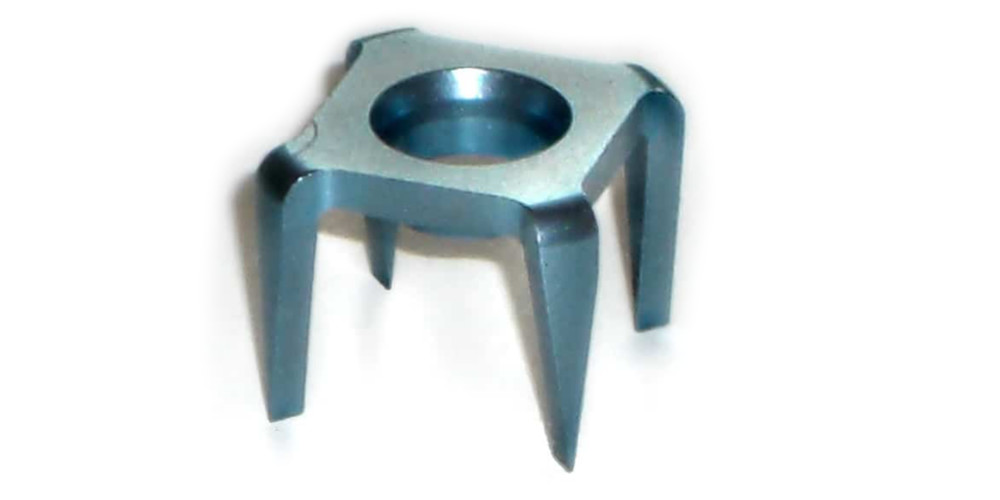 LOWER LUMBAR PLATE LOCK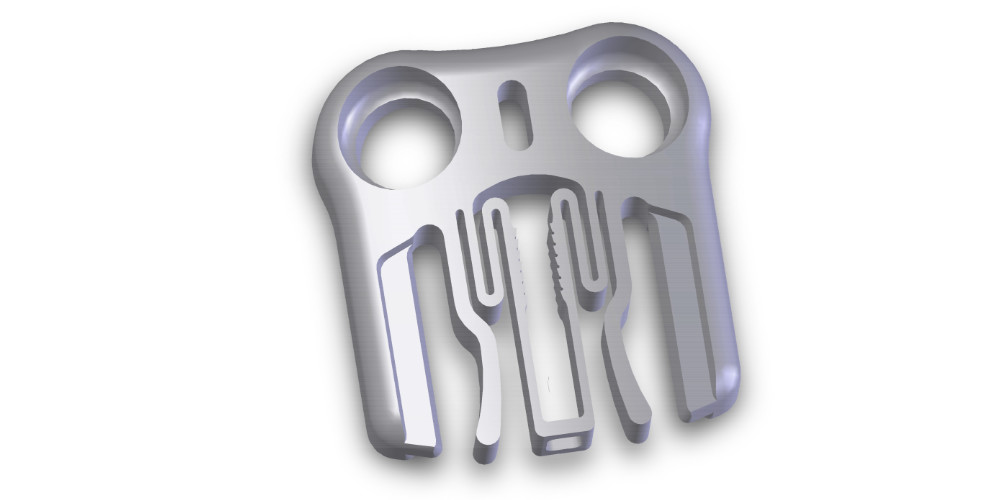 LOWER LUMBAR PLATE WITH DELIVERY SYSTEM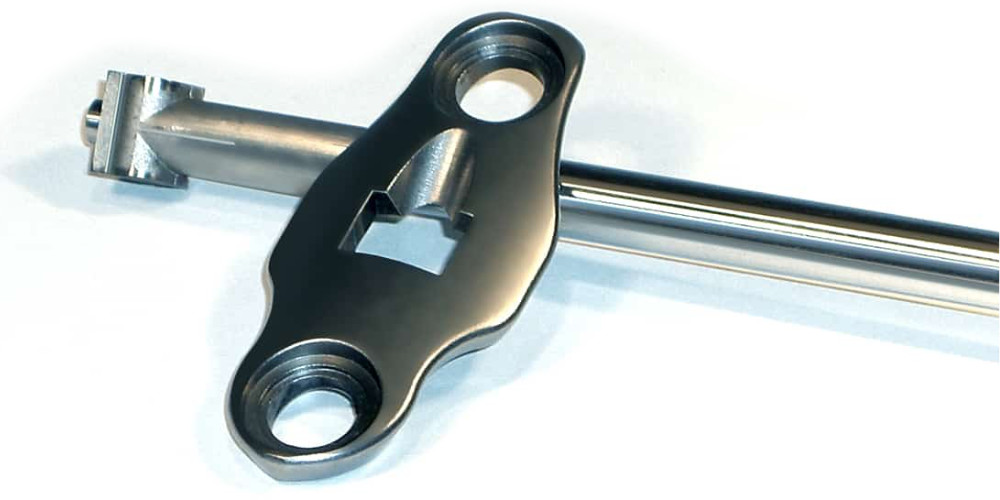 PEDICLE SCREW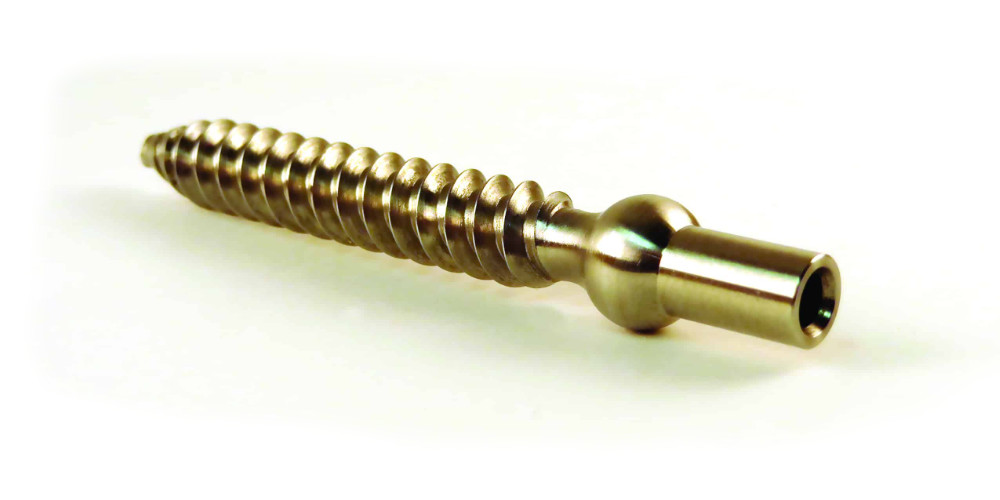 PEDICLE SCREW HOLDER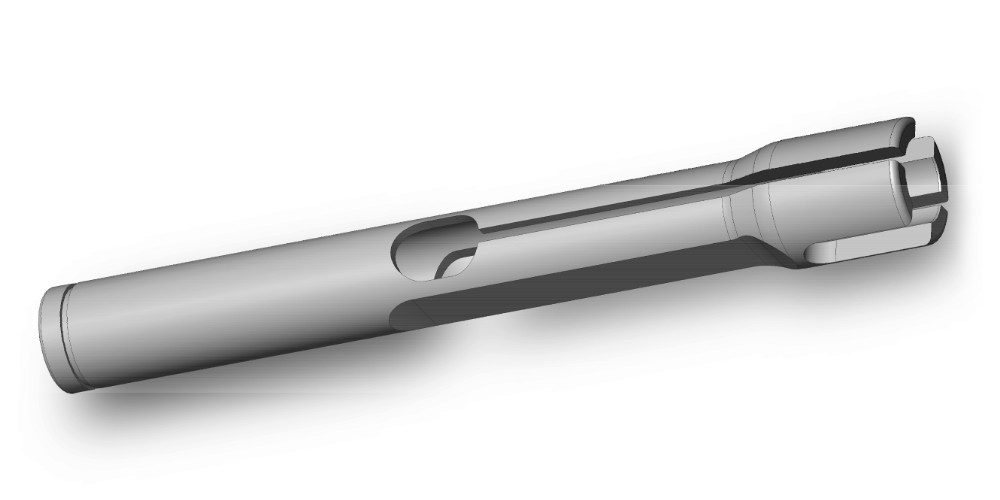 POSTERIOR FOOT PLATE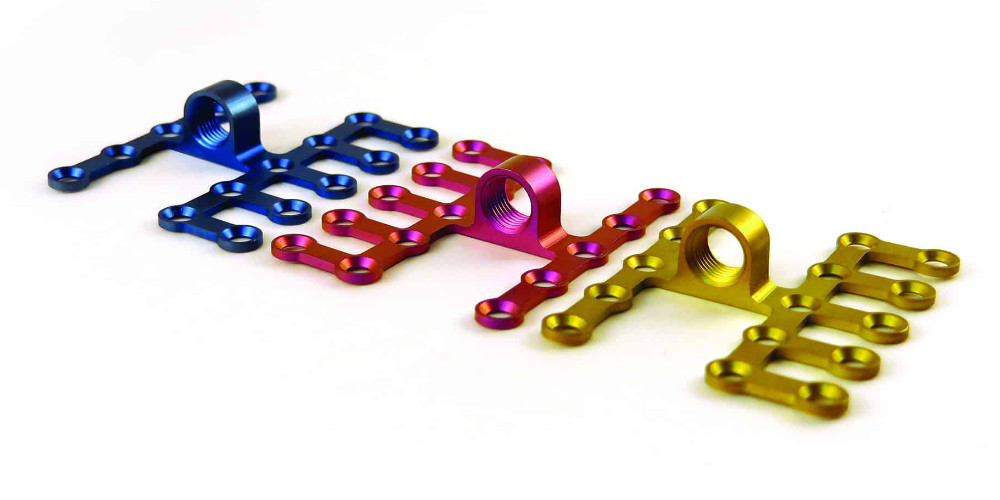 Medical Component Manufacturing Challenges We Solve
Having earned a reputation as a dynamic industry force, we solve the most difficult cylindrical medical component manufacturing challenges, striving to push further than thought possible.
Our formidable perseverance collides with high-quality engineering support and the latest state-of-the-art technologies to help us navigate the most demanding medtech manufacturing challenges, including:
We successfully produce critical implantable and delivery device components to sub-micron tolerances on diameters with complex geometries and intricate part features, consistently achieving feats that others deem unattainable. Where there is no margin for error, rely on our tolerancing expertise to assist your design team in ensuring your assembly's form, fit, and function on first production.
R&D process & capability uncertainties
We commit all necessary resources to handle R&D and developmental medical component manufacturing projects responsively. With help from our seasoned staff and the latest state-of-the-art technologies, we're here to assist your design team with manufacturability to alleviate process and capability uncertainties and expedite your time to market. In addition to rapid prototyping and validation, we also provide a stable and dependable ongoing service for long-run production work.
Tight product launch schedule
With the flexibility to dedicate equipment and multiple production shifts to your time-sensitive medical component manufacturing job, we'll do everything necessary to meet the most demanding deadlines without compromising quality. It's just another way we demonstrate our commitment to advancing missions like yours that improve lives.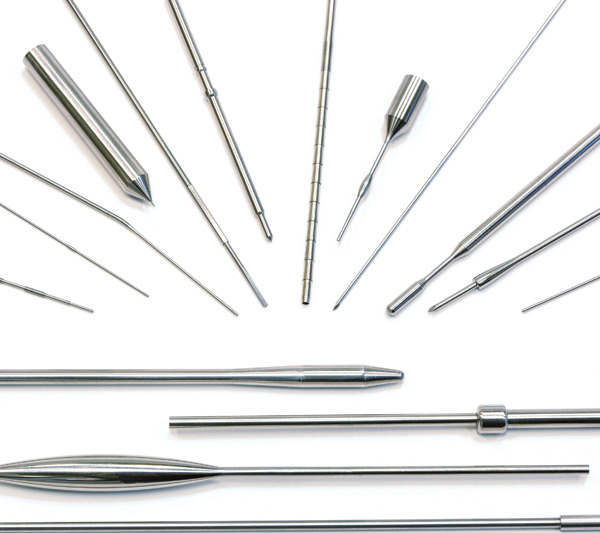 Whether you're struggling with materials that are challenging to work with or procure, we offer the ingenuity and stock to jumpstart or reinvigorate your production lines. We can machine, EDM, shape, transform, and even combine various materials, thanks to our in-depth experience with over 60 different alloys, including stainless steel, nitinol, and hypodermic tubing.
Fueled by integrity and an immense dedication to quality control, we routinely manufacture ultra-precision medical components within .00010'' accuracy. True B (6th) Axis Wire EDM for "turn and burn" applications and our robotic automation capabilities make us the perfect fit for high-volume EDM applications. Whether you need 25 or 25,000 parts, our advanced machining techniques will deliver the reliable consistency that your project demands.
Our Medical Component Manufacturing Specialties
With a full complement of exceptional ultra-precision machining, centerless grinding, and other medical component manufacturing services for the medtech industry, we are your one-stop solution for exacting parts, including:
Guidewire medical components
Neurovascular, cardiovascular, peripheral vascular, core wires, stylets
Neurovascular, structural heart, ophthalmologic, delivery systems, TAVR, vascular imaging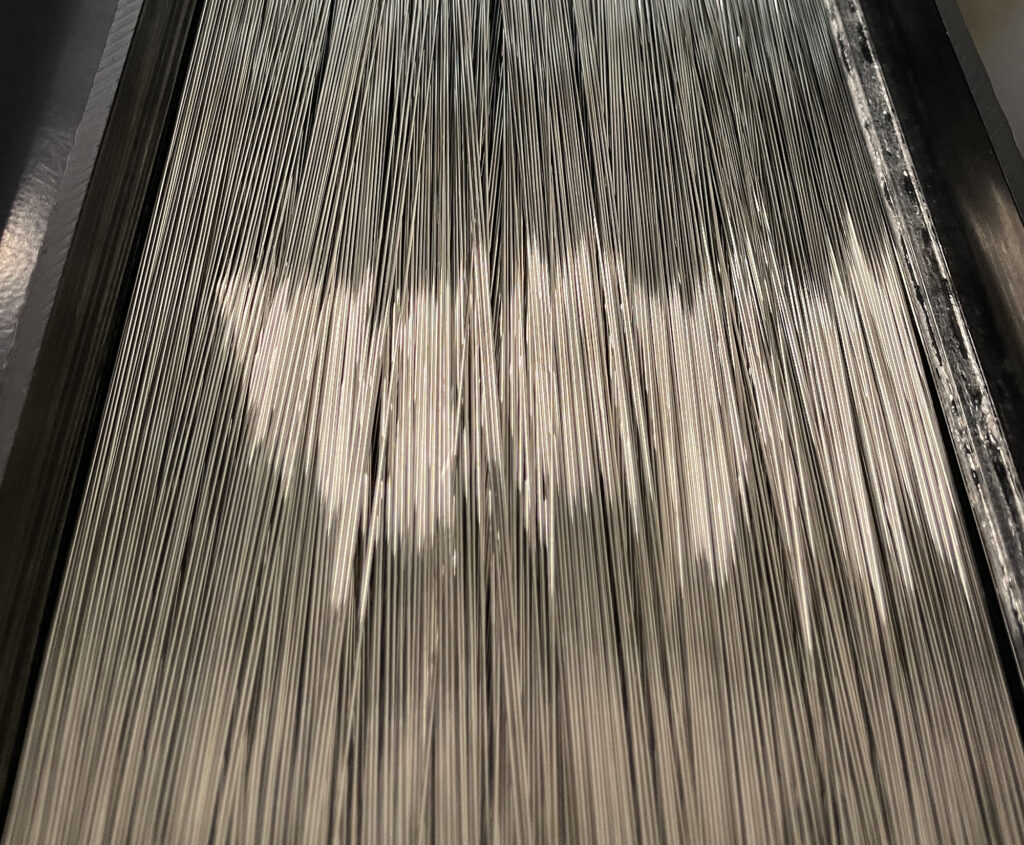 Polymer medical components & catheter polymers
Urology, interventional radiology, A-Fib ablation, PTFE dilators, PEEK connectors & delivery cylinders, Pebax catheters
Short- and long-term components
Cardiovascular, oncology, orthopedics, high-speed motor shafts, torsion wires, delivery systems, neuromodulation, CRM, valve clipping, lead bodies & connectors, stent production

As an industry leader for ultra-precision components for the medtech industry, we firmly believe in our capabilities and processes because they've helped many companies like yours succeed. We commit to act boldly and aggressively in our efforts to supply seemingly impossible solutions that have the potential to impact people's lives. This commitment to being there for you – and the greater good – is the reason we're here.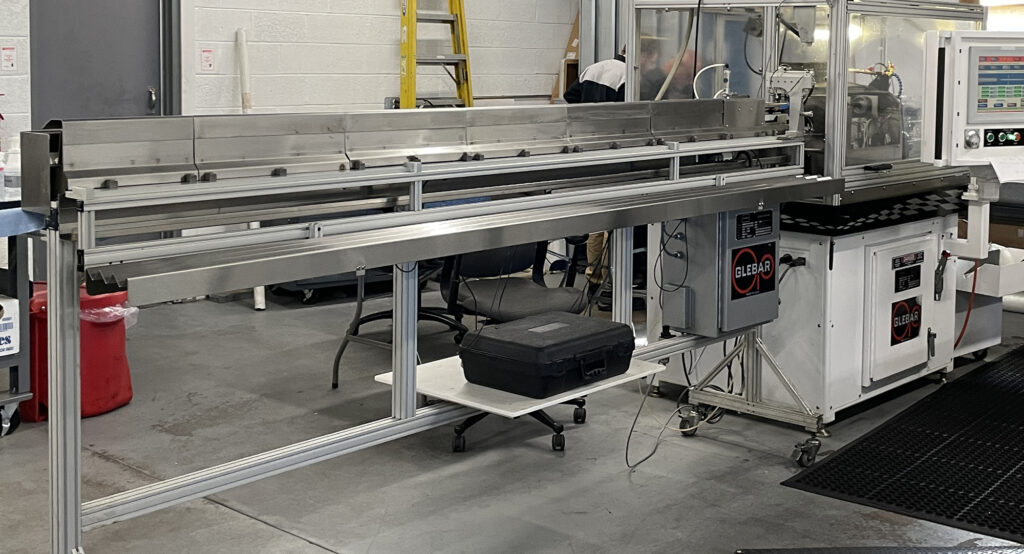 Are a one-stop manufacturing solution
We help you save time without having to vet multiple vendors. As a single-source medical component manufacturer, we offer a vast arsenal of high-precision capabilities under the same roof. Trust our in-depth experience to help simplify your supply chain acquisition for the ultimate consistency, efficiency, and peace of mind.
Work harder to understand and meet your needs
We go further to understand your needs beyond the print specifications, skillfully listening, understanding, and asking the right questions at every step. This thoughtful, communication-centered approach allows us to develop and present high-performance medical component manufacturing solutions – even going so far as to guarantee dependability.
Save costs and expedite your time to market
We work with medtech engineers to bring their creative and challenging medical component ideas to life cost-effectively – all while increasing manufacturing ease and speed to market. With our highly responsive team, same-day service, expedited shipping, and rapid prototyping capabilities on your side, we'll help you beat the competition to the marketplace.
Prioritize the quality of your experience
We've taken great care to cultivate a values-driven culture that defines our operations, and most importantly, your experience. With us, you can expect direct and open communication, an uncompromising approach to our work, and team members with perseverance, integrity, and ingenuity. We work every day to make you feel like you're the only customer we have.
Have high delivery and quality performance rates
We're proud to have achieved best-in-class delivery performance of > 99% and best-in-class quality performance of >99.7%. Our secret to success starts with our accomplished engineering and manufacturing professionals, who average nearly three decades of individual industry experience. Additionally, our top-of-the-line equipment high-precision parts within .00010" accuracy, helpings us meet or exceed your functional requirements the first time.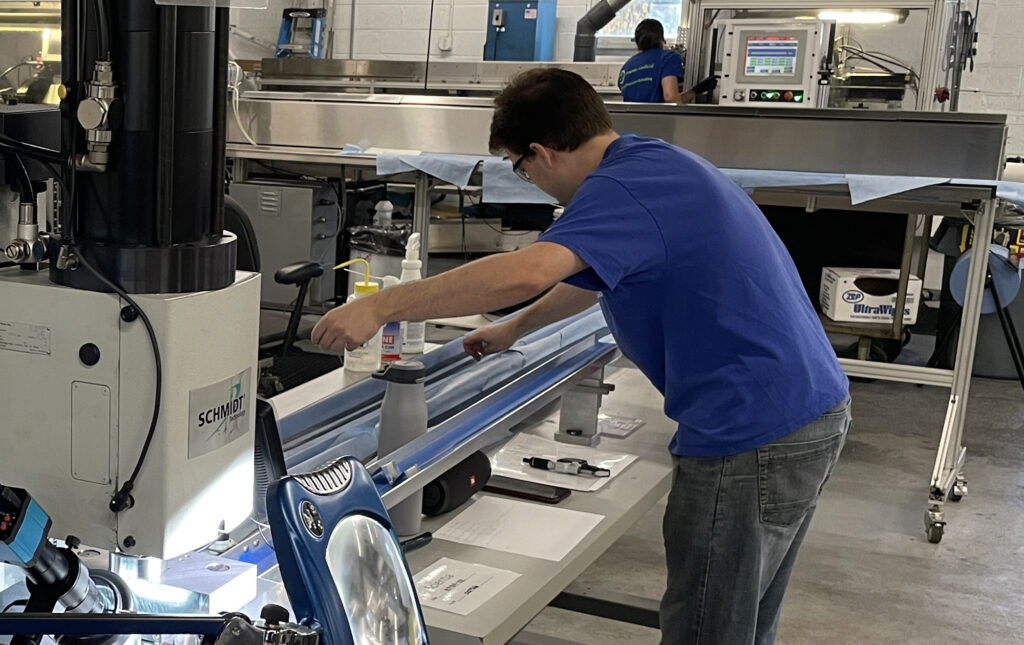 Are driven to meet the future of medtech manufacturing today
Connectivity, automation, Big Data, artificial intelligence (AI), and additive manufacturing (3D printing) are shaping the future of medical component manufacturing – and we're at the forefront of this next wave of transformation. With state-of-the-art technologies and a commitment to meet the future of manufacturing today, we're paving the way for a new breed of medical component manufacturer.
As an industry-leading medical component manufacturing company, we have the resources and passion to tackle the thorniest of challenges. Our vast array of manufacturing services under one roof and ability to meet demanding tolerances and deadlines give us an edge. Contact us to experience our refreshing approach to component manufacturing for the medtech industry!