We are an AS9100D certified and ITAR registered space exploration component manufacturer specializing in producing ultra-precision parts, expertly taking complex assemblies from prototype to volume production. Our accomplished team and state-of-the-art equipment hold extraordinarily tight tolerances on diameter size and cylindricity to the sub-micron level.
With a combined 100 years of experience, we offer solutions to the thorniest space exploration component manufacturing challenges, offering a full spectrum of high-precision services under one roof.
Space Exploration Component Manufacturing Challenges We Solve
We offer the skills, resources, and expertise to produce accurate and timely high-precision parts for some of the most demanding space exploration applications. 
Our advanced problem-solving capabilities and the conviction to think big and act boldly help us deliver solutions to difficult space exploration manufacturing challenges, including: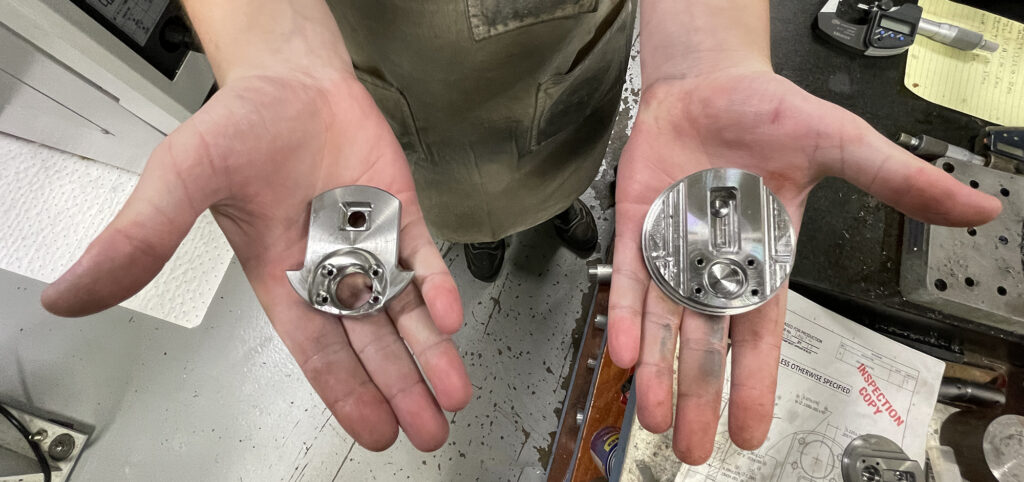 R&D process & feasibility uncertainties
We have the tolerancing expertise to hold diameter size, roundness, and cylindricity to sub-micron levels. Our exceptionally skilled and dedicated craftspeople use the latest component manufacturing technologies to ensure your high-precision space exploration assembly satisfies form, fit, and function from first production.
R&D process & capability uncertainties
With dedicated R&D resources, we have the expertise, technologies, and perseverance to alleviate space exploration component manufacturing uncertainties in the R&D phase. We work quickly to provide engineering support and rapid prototyping services as we assist your design team with cost-effective manufacturability solutions that eliminate expensive and time-consuming ring-lapping of valve spool components.
Our veteran craftspeople skillfully machine, EDM, shape, grind, and transform hundreds of different alloys, including steel, aluminum, carbide, titanium, plastics, and ceramic. Not every space exploration component manufacturing partner has our in-depth material experience, giving us the ability to say yes when others say no. If a problematic material is holding up your project, let us put our diverse material skills to work for you.
We specialize in producing high-precision space exploration parts to sub-micron accuracy using advanced machining and grinding techniques and the latest state-of-the-art equipment from trusted brands, including Traub, Citizen, Yasda, DMG Mori, Kellenberger, Monza, Glebar, Mitsubishi EDM, Makino EDM, Zeiss, Mahr, and OGP. Our unparalleled dedication to achieving exceptional quality and accuracy allows us to machine highly complex parts and assemblies that others cannot match.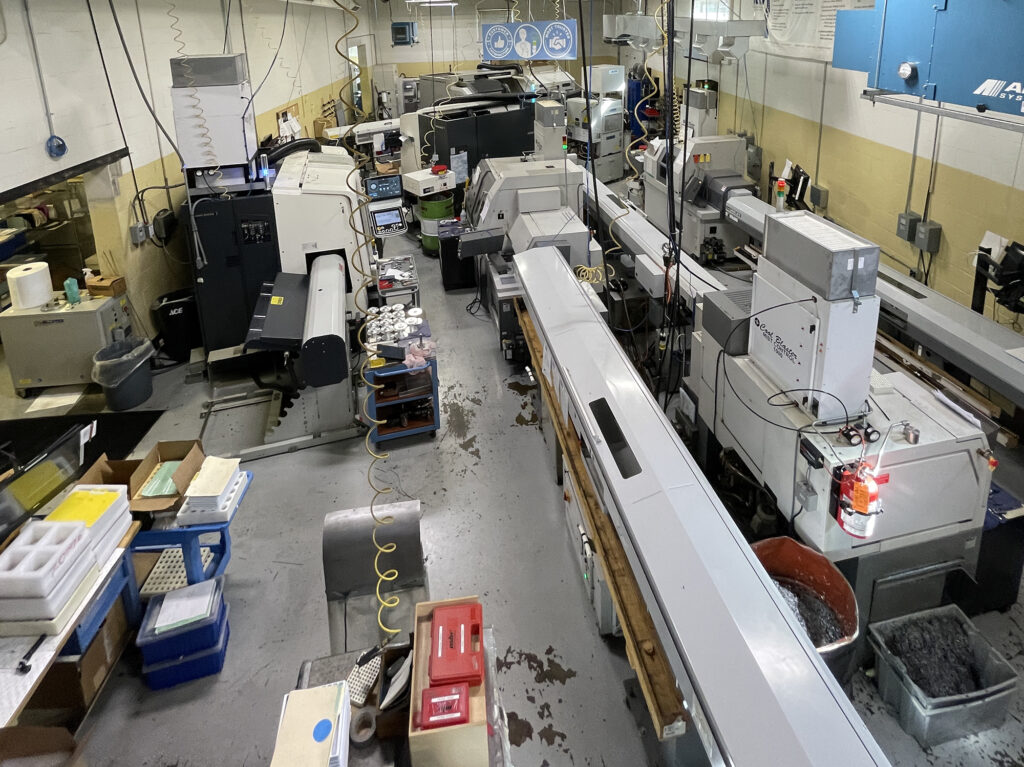 Whether you're experiencing these or another mission-critical component manufacturing challenge, we're here to help you solve it. Contact our team for answers to your toughest questions.
Our Space Exploration Component Manufacturing Specialties
We offer a full complement of ultra-precision machining and grinding, and other mission-critical component manufacturing services, serving as your one-stop solution for intricate or complex space exploration components, such as:
Specialty bearings
Satellite components
High precision drive shafts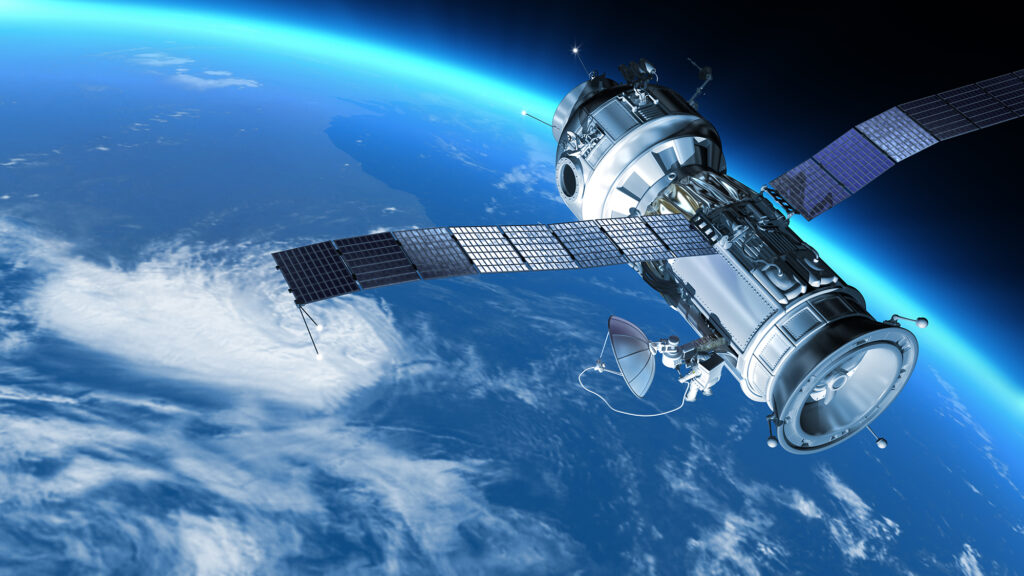 Our Space Exploration Component Manufacturing Process
We focus on quality, accuracy, and consistency at every stage of our proven customer process, helping us produce reliable results to help you reach your goals.
Step 1: Opportunity dialog
The first step of our process is to discuss your needs, quality standards, and requirements to help us understand what's important beyond the print specifications.
Step 2: Scope clarification
In processing your RFQ/RFP, our business development engineer interacts directly with you or your engineering staff to clarify the scope of your project. This step helps us provide an accurate quote for your space exploration component.
Once you approve our proposal, we initiate your project, starting with assigning the right engineer and aligning our quality control with your standards. We also document the manufacturing and quality plan, conduct a quality evaluation review (QER), and schedule a realistic timetable.
Now, we begin making the space exploration parts that we promised in our proposal. Expect us to stay in touch on our progress, provide routine status and delivery updates, and expedite the process if your timeline is tight.
Step 5: Completion & delivery
Finally, we complete your project according to your specifications and execute logistics. Expect to receive shipment tracking information, so you know when to expect your order.
During the post-review stage, we secure and maintain your data and files. We also request your feedback to determine whether we need to tweak our process to ensure that we're ready to deliver future orders that meet your expectations.
Contact us to put our proven process to work for your space exploration component manufacturing project.
Our customers engage our mission-critical manufacturing services because we consistently deliver the quality and service that they expect from an industry leader like us.
If you demand more from a manufacturing partner beyond the status quo, consider choosing KMM because we:
Are a one-stop manufacturing solution
Managing multiple manufacturing vendors takes time and increases the margin of error. With our broad range of high-precision capabilities, we are a single-source space exploration component manufacturing partner with everything you need under one roof. Our goal is to streamline your supply chain acquisition so that you can enjoy more consistency, efficiency, and peace of mind.
Work quickly and efficiently
In the ever-evolving and highly competitive space exploration industry, we understand our duty to work quickly and efficiently without sacrificing quality to produce the results you need. That's why we can offer same-day service in specific areas of expertise, expedited shipping, rapid prototyping services, and access to a responsive team to ensure we answer your questions and complete your project on time.
Working with integrity and respect, we are an honest and industrious space exploration component manufacturing team that puts our customers first. As our company continues to grow, we never forget the importance of these core values in helping us retain customers and earn new opportunities. This high level of customer service and a dedication to listening and understanding your needs are driving factors of our continued success.
Give you direct and open access to critical team members
Communication is central to our customer-first philosophy. We believe that direct and open access to critical members of our engineering, project management, and executive teams provides a high-touch customer service experience that you deserve. When you work with us, our team becomes your team, supporting your initiatives with our vast resources every step of the way.
Thanks to our top-of-the-line space exploration component manufacturing equipment and expert engineers and craftspeople averaging 30 years of experience, we produce exacting parts within sub-micron accuracy. To ensure this accuracy, we regularly service and check our equipment. These are just a few of the contributors to our achievements of our best-in-class delivery performance and quality performance.
Embrace the future of manufacturing today
Space exploration component manufacturing is continually evolving – and we're evolving along with it. We're proud to be at the forefront of an exciting industry transformation triggered, in part, by technological factors, such as connectivity, automation, Big Data, artificial intelligence (AI), and additive manufacturing (3D printing). We continually invest in the latest technologies and techniques to embrace the future of manufacturing today.
As an industry-leading space exploration component manufacturer dedicated to solving the most demanding challenges, we commit to delivering accurate and timely ultra-precision parts with integrity and excellent service. Our exceptional performance, near-zero tolerances, customer-centric process, and ability to meet demanding deadlines without compromising quality make us the premier choice for your unique space exploration application. Contact us to get started.