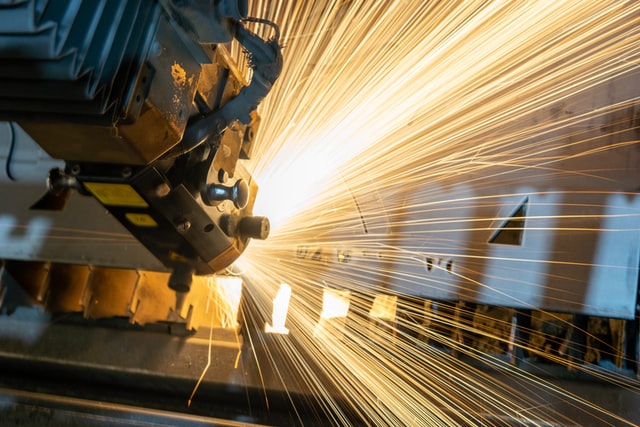 A new face of manufacturing is emerging right before our eyes. This fast-growing industry is evolving at warp speed, thanks to advances in mission-critical sectors like aerospace, defense, and medtech – and it's bringing incredible careers along with it. If you're searching for a new opportunity to showcase and develop your technical talents and skills, modern manufacturing might be the perfect fit for you. 
To demonstrate what this innovative industry has to offer, we've rounded up the following five reasons to step into a career in manufacturing:
Join a high-demand industry 
Work with the latest technologies 
Gain growth and development opportunities
Use creativity and critical thinking skills 
Make a difference for people and society
Read on to learn more about these enticing reasons to explore a manufacturing career and discover excellent job opportunities you can apply for right now.
Join a high-demand industry
With a growing focus on reshoring manufacturing, the increasing complexity of mission-critical components, and the Baby Boomer generation nearing retirement, manufacturing careers are in high demand. Experts estimate the creation of as many as 3.5 million new skilled manufacturing jobs in the next decade. These jobs are here to stay, too, providing more stability, lower turnover, and higher tenure than private-sector non-manufacturing jobs. And with this in-demand job market, many employers offer higher wages and better benefits to recruit and retain skilled workers, making manufacturing a financially rewarding career path.
Work with the latest technologies
With Industry 4.0 quickly transforming manufacturing as we know it, investing in advanced technologies is the only way manufacturers can stay ahead. With a career in modern manufacturing, you can be a part of this seismic shift as you master the latest technologies in connectivity, automation, 3D printing, sensors, data collection, artificial intelligence (AI), and other innovations that enhance manufacturing quality, productivity, and safety. 
Gain growth and development opportunities
A career in manufacturing allows for ample growth and development opportunities with on-the-job training, mentorships, and apprenticeship programs that enable you to develop valuable skills that can help you move up the career ladder – and enhance your life. Whether you're a recent graduate or looking to transition to a new industry or expand your work experience, manufacturing today provides many growth and development opportunities to shape a bright future.
Use creativity and critical thinking skills
As automation in manufacturing takes over routine, repetitive, and predictable low-skilled manufacturing tasks, it's also creating more opportunities for higher-skilled positions and jobs requiring uniquely human abilities, such as problem-solving, adaptability, and creative thinking. If you're interested in getting paid to think and appreciate the ability to offer a fresh perspective, such as figuring out a more efficient way to set up a machine for a job, then a career in modern manufacturing could be the right move for you. 
Make a difference for people and society
When you choose to manufacture components for mission-critical industries, you become part of something special. From parts for fighter jets to medical components, you're contributing to keeping our country safe, saving lives, and positively impacting the world. This big-picture perspective drives people to this niche industry, knowing that their hard work makes a real difference they can feel good about.
Start your manufacturing career here.
If you're ready to launch your manufacturing career, let us be the first to welcome you to this gratifying industry. While there are many competent manufacturing employers to consider, we do things differently. 
Let us show you just some of the reasons to consider working for us: 
We have a strong organizational culture centered on

fundamental values

We offer apprenticeship programs and professional development opportunities

We provide competitive wages and benefits packages

Our facility is clean and environmentally controlled

The working environment is collaborative with an open-door policy 

We value individual differences and nurture your potential, creativity, and innovative abilities 

We treat everyone with respect and dignity

We encourage growth with routine employee evaluations and performance feedback 
Are you interested in joining our manufacturing team? Check our current job openings to explore the opportunities available right now, or contact us to learn more about what it's like to work here.