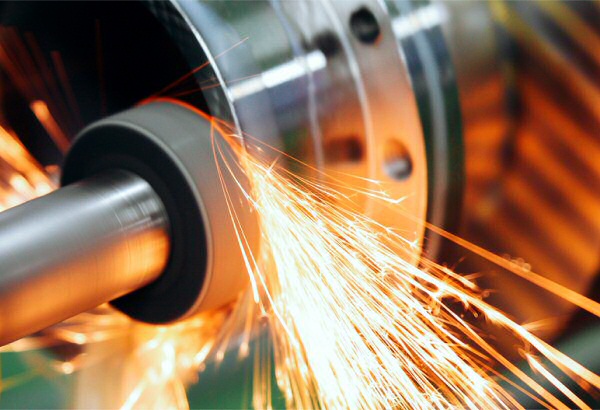 Our team is integral in helping us achieve the impossible every day. However, their names and faces are largely behind-the-scenes – until now. In this ongoing series, we'll introduce you to some of our critical team members who give their all to innovate and produce groundbreaking solutions that matter.  
In today's post, we're featuring Doug Bloemker, a shop floor supervisor with four years of precision grinding experience at KMM Group. We caught up with Doug to ask a few questions about him and his work. Catch all the details of our interview below.
How would you describe yourself?
DB: I would categorize myself as easy-going, hardworking, and ambitious. These characteristics enhance the quality of my work in various ways. Some may confuse an easy-going attitude for lack of care; however, that is most certainly not the case. I believe an easy-going attitude helps approach stressful situations with a calm and open mind.
The next two characteristics – hardworking and ambitious – go hand-in-hand. No matter what job I've had in the past, I've always had the drive to be the best at it, whether sweeping sawdust off the floor or running the shop operations.
Why did you choose a career in precision machining? 
DB: Before interviewing for the job here at KMM, I had never heard of precision grinding. I had been working for a millwork company making custom doors. I was burnt out and saw no room for real growth with the company. I desperately needed a change.
Lucky for me, I knew someone who worked at KMM who told me about the position and encouraged me to apply. Honestly, walking through the shop for the first time was a little intimidating. I have always been a hard worker and pride myself on gaining as much skill and knowledge from different work experiences as possible. This opportunity was no different. 
When I got the job, I had one goal: To learn as much as possible about all aspects of the company and continue to improve every day.
What is your most memorable project at KMM? 
DB: My most memorable project was grinding a neuro-vascular guide wire that has been in production for over a decade. The current supplier needed another company to take over the project; however, no one else could grind the part.
After a few weeks of constant trial and error, we were finally grinding passable parts. While developing the process of this particular grind, we had to get extremely creative with centerless grinding concepts. There were several times throughout the process when we felt stuck. But through perseverance and determination, we accomplished something that many other grinding companies could not.
What is the most rewarding part of your job?
DB: The most rewarding part of my job is knowing that what we do matters. Every medical part that we make will take part in saving someone's life.
This isn't the type of job where you come in just to collect a paycheck. Every operator on the floor gives 100 percent every day. They are dedicated to ensuring we have the best quality parts because they know what's at stake.
What is your advice for someone interested in pursuing this line of work? 
DB: My advice to someone interested in pursuing a career in precision grinding would be: Write everything down. There are so many concepts behind grinding and ways to set up a machine that it's near impossible to remember everything on day one. I've been doing this for over four years, and there are still days when I still refer to the notes I took on my first day.
I still take highly detailed notes on every job I run. I will illustrate a specific job setup with detailed notes. This has made it so that I'm not trying to re-invent the wheel (no pun intended) every time I set up a familiar job.
What important lessons have you learned in your role?
DB: As a supervisor at KMM, there are many important lessons I carry with me. However, if I had to pick one to be the most valuable, it would be this: You can't always control what happens, but you can control how you choose to react.
Check out our employment page to learn more about our team or discover what it's like to work here.   We're dedicated to empowering world-class manufacturing professionals with the resources you need to excel in your career. Could you be the next KMM Group team member? Contact us to find out.