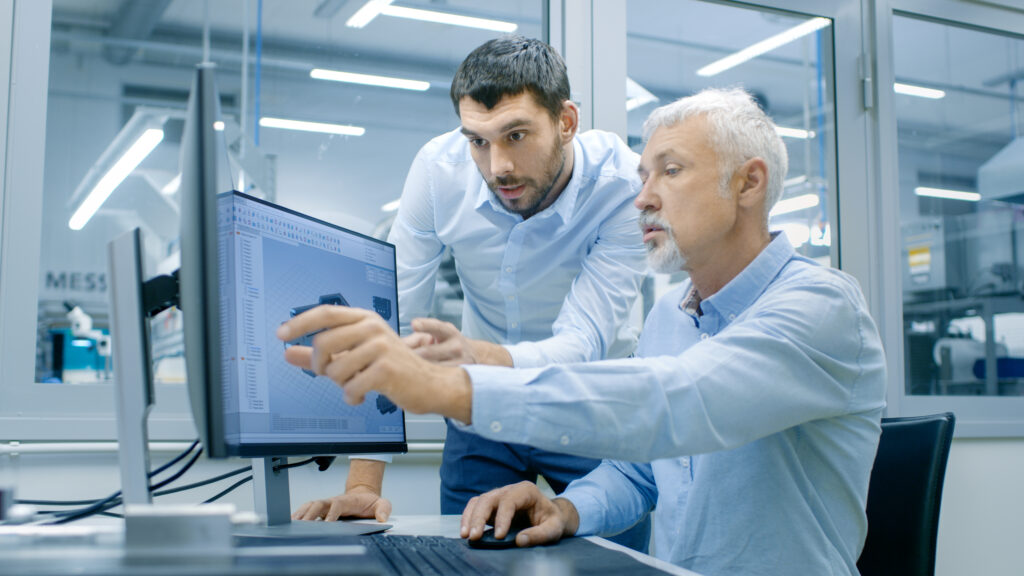 Your design team has put the finishing touches on your aerospace, medical, defense, or high-tech component, and you've received the green light to initiate the component manufacturing process. But before you dive into production, manufacturing engineering consulting is critical for optimizing the design and assembly of your centerless grinding or precision machining project.
In this post, we'll explain how manufacturing engineering consulting works and break down five cost- and time-saving benefits to help ensure the success of your ultra-precision manufacturing project.   
How does manufacturing engineering consulting work?
Manufacturing engineering consulting services connect your design team with degreed engineers to optimize your component's design specifically for manufacturing. This vital step has the power to significantly save costs and time, boosting profitability and expediting your time to market. 
Manufacturing consulting often encompasses two highly specialized skillsets: 
Design for Manufacturing (DFM)

–

DFM

is a design method to reduce the complexity of manufacturing operations and overall production costs, including raw materials.

Design for Assembly (DFA) – DFA is a design method for facilitating or reducing the assembly operations of your product's parts or components.
Working with manufacturing engineering consultants is a highly collaborative process. It assists your design team in considering all the factors that could affect the cost and timeline of your project before it hits the machining or grinding production floor.
Next, find out more about why manufacturing engineering is so crucial with five cost- and time-saving benefits that can dramatically influence the outcome of your project.
5 Benefits of engineering consulting services
Here's how manufacturing engineering consulting can save cost and time on your centerless grinding or precision machining project: 
1. Improved accuracy and precision
Manufacturing engineering consulting helps simplify a component's design and identify possible pitfalls that could compromise the accuracy and precision of your components once they're on the production floor. Addressing potential design roadblocks from the get-go allows manufacturers to produce a more accurate and precise part.
2. Fewer assembly operations
Highly skilled engineers also integrate their knowledge of the manufacturing processes and equipment required for your project and look for ways to streamline the assembly operations. Fewer operations help lower costs and reduce the margin of error. 
3. More efficient production
Manufacturing consulting paves the way for more efficient production runs with fewer chances of in-production surprises, reruns, and inaccuracies. A highly efficient production process translates to lower costs and faster lead times, which we'll discuss next.
4. Faster lead times
As centerless grinding and precision machining operators achieve maximum production efficiency with the help of manufacturing engineering consulting, production lead times shorten, helping to put mission-critical ultra-precision components in your hands faster. 
5. Reliable repeatability
Finally, manufacturing engineering consulting services help you create an intelligent production-ready blueprint for your ultra-precision component, allowing for reliable and repeatable production runs to meet your project demands. 
These are just some of the benefits of manufacturing engineering consulting for ultra-precision machining and grinding projects. To learn more about this cost- and time-saving service, reach out to our team. As a single-source manufacturer, we help streamline your supply chain with a full spectrum of manufacturing services under one roof, including engineering consulting, machining, grinding, R&D resources, third-party process management, and more. Request a quote to get started.