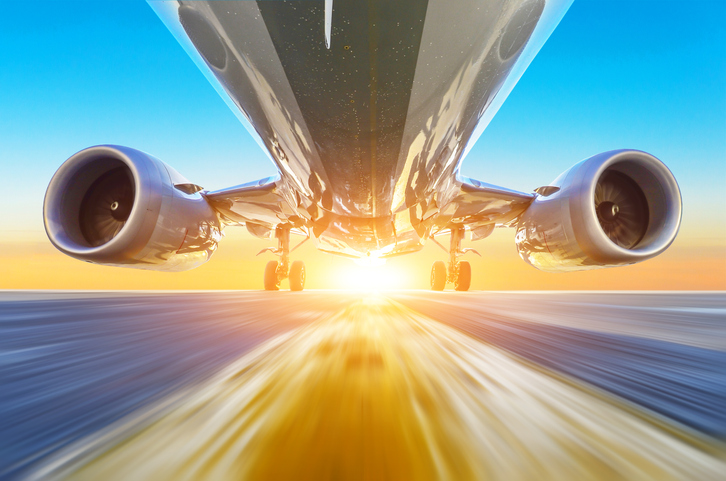 The aerospace component manufacturing process can present obstacles that delay progress and increase costs. In this article, we'll cover the five of the most common challenges and outline helpful solutions to help you overcome them:
Tight tolerancing
R&D uncertainties
Difficult materials
Complex designs
Missing tooling/drawings
Continue reading to learn more about solving these common aerospace manufacturing challenges.
Challenge: Tight tolerancing
With aerospace components becoming increasingly more complex and precise in response to a highly competitive landscape, accuracy becomes one of the major manufacturing challenges to overcome. Near-zero tolerances may often seem impossible to achieve as designers push the limits to gain an edge.
Solution: Ensure your manufacturer uses top-of-the-line and regularly serviced equipment designed to achieve exceptionally tight tolerances. Our latest technologies allow us to produce highly precise parts within .00010" accuracy. In addition, we routinely service and update our machines to ensure optimal performance. Equally essential is the vast experience of our industry-leading manufacturing engineers and skilled technicians, giving us the tools and resources to yield highly functional and exacting parts on short or long production runs.
Challenge: R&D uncertainties
Innovation is a driving force behind the healthy growth propelling the aerospace industry's resurgence.  However, companies can only sustain this momentum with the help of R&D resources that alleviate manufacturing uncertainties impeding progress, delaying the time to market, and increasing costs.
Solution: Look for an aerospace component manufacturer with a dedicated R&D lab designed to iron out manufacturing uncertainties and determine feasibility. With the help of our responsive team, we help you navigate validation, rapid prototyping services, and full production. In addition, we provide access to state-of-the-art equipment designed to produce or improve your aeronautical component, including 5-axis milling, 10-axis Swiss, surface grinding, hybrid centerless, and EDM machines.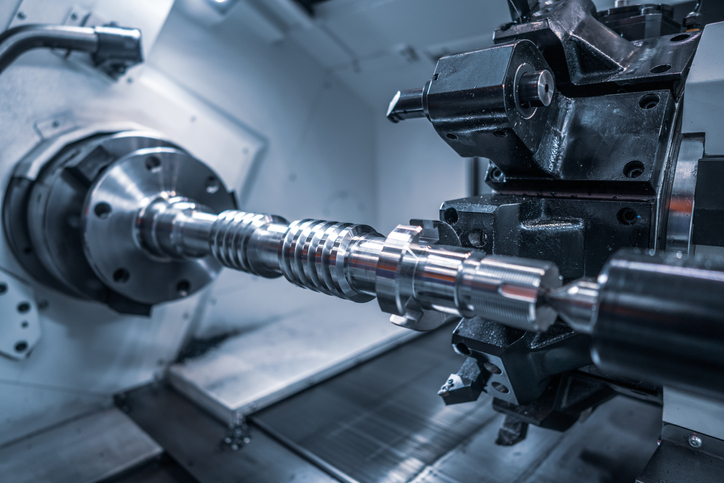 Challenge: Difficult materials
Some aerospace component materials can pose challenges when they're put to the test during machining or EDM – but it's not always the equipment to blame. In many cases, it's the manufacturer.  An important indicator of their competency is the number of materials they know how to machine or EDM skillfully. Without adequate experience in your specific alloy, your project could be at risk for increased costs and delays.
Solution: Work with an aerospace component manufacturer skilled in machining many types of materials, including steels, aluminum, carbide, titanium, plastics, ceramic, and other alloys. We have experience with different alloys and know how to grind, machine, EDM, shape, transform, and sometimes combine different types of materials.
Challenge: Complex designs
Thin walls, difficult-to-machine features, or highly complex designs can also pose aerospace manufacturing challenges that delay progress and increase costs. But don't let your component's complexity dash your hopes for a successful outcome.
Solution: Partner with a contract aerospace component manufacturer with a track record of rising to meet the most difficult machining and grinding challenges across many verticals. We often find that a solution designed to overcome a medical component or mass spectrometry manufacturing roadblock, for instance, can also translate to aerospace applications, and vice versa. A manufacturer highly skilled and well-rounded in multiple disciplines and multiple industries increases the odds of success, especially when they're willing to dig deep to blur the line between impossible and possible.
Challenge: Missing tooling or drawings
Tooling, drawings, and other critical information make it easier for aerospace manufacturers to reproduce components. Parts, dies, and tools may be difficult or impossible to manufacture without them.
Solution: Ask your aerospace component manufacturer about their reverse engineering capabilities. We have the skill and technology to reverse engineer contoured parts and worn dies and tools, making it feasible to move forward without the missing tooling or drawings.
What aerospace manufacturing challenges are you experiencing? Our seasoned team and advanced technologies help us accomplish seemingly impossible feats every day. Contact us to learn how we can help you accomplish the near-impossible.