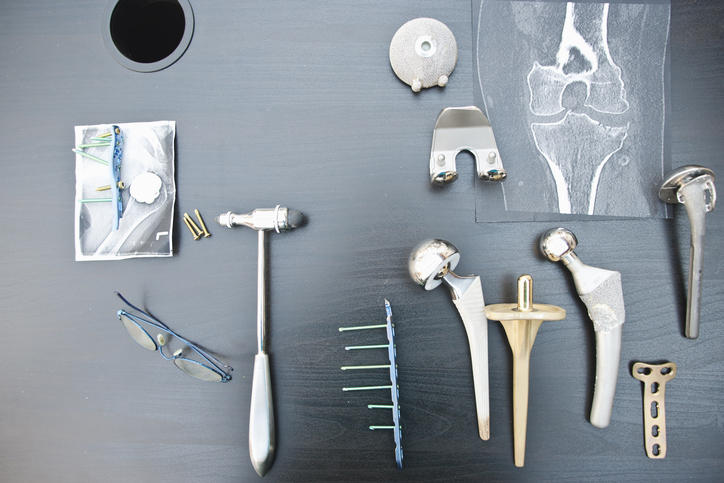 The medtech industry continually develops cutting-edge solutions to save lives and improve health. The minimally invasive surgical device market is a growing medtech sector projected to reach $28.9 billion globally by 2026, thanks to the rising demand for innovative therapies to address healthcare needs safely and effectively. 
This demand has spurred increasing investments in the R&D of new generation minimally invasive guidewire, hypotubing, catheters, and other devices to enhance medical procedures in areas, such as: 
Neurovascular

Cardiovascular

Peripheral vascular

Ophthalmologic

TAVR

Vascular imaging

Urologic 

A-Fib ablation

Orthopedics

Oncology
As medical components have evolved to include increasingly intricate and sophisticated components, manufacturing techniques have also advanced to make them possible. Today, ultra-precision centerless grinding is leading the future of medtech innovations, a specialty area continually pushing the envelope to make the impossible possible.
In this post, we'll break down the basics of ultra-precision centerless grinding and how it's shaping the future of minimally invasive device innovations to help propel the medtech industry forward.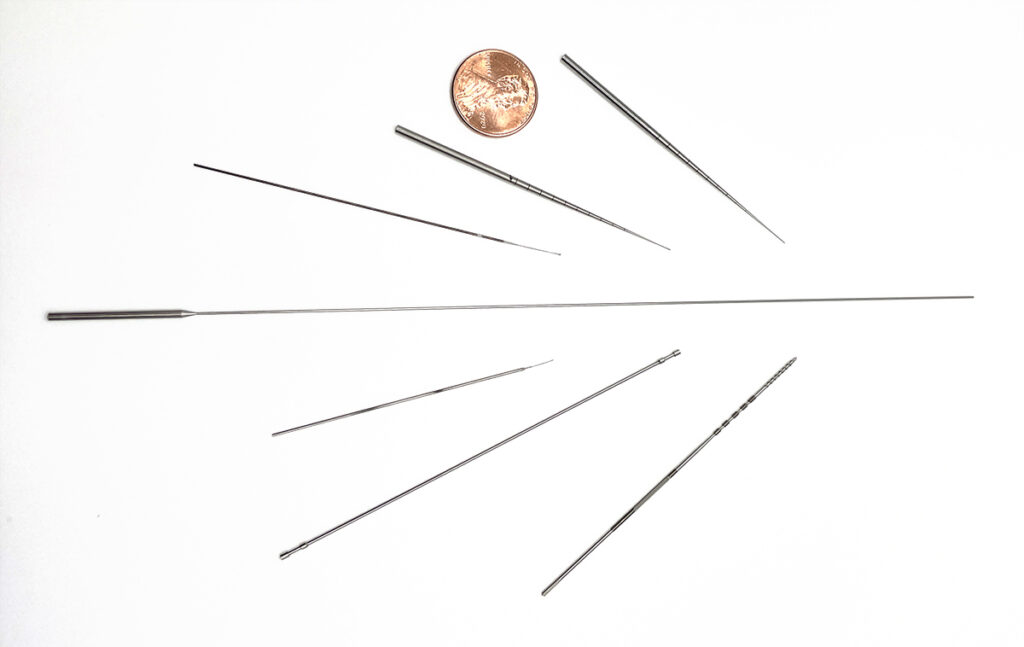 What is ultra-precision centerless grinding?
Ultra-precision centerless grinding is an extraordinarily specialized component manufacturing technique that uses state-of-the-art technologies to produce parts with highly exacting requirements. It's taking center stage in the quest for the latest medtech device innovations, offering viable solutions to previously impossible manufacturing challenges. With the ability to produce parts to sub-micron tolerances on diameters with complex geometries and part configurations, ultra-precision centerless grinding opens a whole new world of possibilities for minimally invasive devices.
Ultra-precision centerless grinding is a highly exacting manufacturing solution for developing medtech parts with:
Tight tolerances

Complex geometries

Thin walls

Challenging materials

Difficult cylindricities
To achieve success, manufacturers specializing in ultra-precision centerless grinding must be willing to continually invest in: 
The latest state-of-the-art equipment and technologies

Skilled technical developers, engineers, and operators at the top of their craft

Cultivating a forward-thinking culture that prioritizes evolution and transformation within the field

Additional medtech manufacturing tools for success
Advanced centerless grinding isn't just a medtech manufacturing process. With the right partner, it's also an all-encompassing solution providing everything innovators need for success, including: 
Dedicated R&D manufacturing resources
During the R&D phase, medtech design teams race to develop the next big life-saving innovation, driving the need for dedicated manufacturing resources to make it a reality. Centerless grinders providing access to a seasoned staff, advanced equipment, and other resources can assist this process, helping to alleviate feasibility uncertainties and expedite the time to market.
Centerless grinders with dedicated R&D manufacturing resources can pave the way for medtech innovations by:
Smoothing out manufacturability issues

Addressing process and capability concerns

Quickening the time to market 
Rapid prototyping & validation
Centerless grinders offering rapid prototyping and validation processes are another way to help ensure medtech innovations get to market faster. When speed counts, choose a manufacturing partner with the tools and dedication to helping you cross the finish line first.
Centerless grinding manufacturers with rapid prototyping and validation processes can help: 
Bring medtech innovations to market faster

Accommodate tight product launch schedules

Increase your market share
Your advanced centerless grinding solution
As an ISO 13485:2016 certified full-service medical component manufacturing company, we're dedicated to producing exceptionally accurate medtech innovations, including guidewires, hypotubing, polymer devices, catheter polymers, and short- and long-term device components. 
With a passionate and intelligent team and a dedication to investing in the latest technologies, we have the high-precision skills and in-depth knowledge to take your medical component from prototype to volume production. We have over 100 years of combined experience helping design and engineering teams like yours bring new ideas to life. Contact us to learn more about the ultra-precision centerless grinding capabilities leading the charge toward medtech innovations that matter.