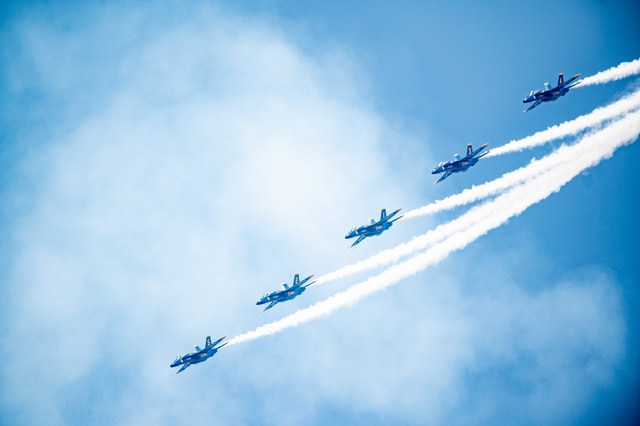 We were instantly intrigued when our high-end motor manufacturing customer asked us to produce components for highly confidential defense motors. First, they explained that the tightly controlled tolerances prevented them from manufacturing these aeronautic parts in-house. Then, they revealed that more than 60 other component manufacturers had either refused or tried and failed to produce the parts according to the stringent specifications. Soon, our intrigue morphed into raw determination. We wanted to be the ones to pull off this near-impossible feat.
In this post, we'll profile this real-life aerospace manufacturing project that drove our competitors away and the multi-disciplined solution that made the impossible possible.
The near-impossible aerospace challenges we were determined to solve
When devising the best ultra-precision grinding strategy for the pen-sized aeronautic components, we encountered several challenges, including:
Multiple processes increased failure risk: While we'd hoped to simplify the grinding process to enhance the chance of success, the parts didn't respond well to our initial attempts. As a result, we were forced to introduce multiple grinding processes into the mix, increasing the failure risk by sacrificing the control advantages of a single machine or process.
Parts flinched out of alignment during grinding: Manufacturing the part according to the specifications required spinning it very fast during the turning process. However, when we touched a grinding wheel to the spinning part, it flinched and moved out of alignment. We needed to figure out how to grind without throwing it out of balance.
Exceptionally tight tolerances: The exceptionally tight diameter size and concentricity tolerances in the finishing portion of the grinding operations also posed a challenge, with some roundness tolerances as low as 40 millionths of an inch. These tightly controlled dimensions intimidated dozens of other manufacturers, weeding out those unable to rise to the challenge.
With so many obstacles to overcome, our aerospace manufacturing customer began doubting the manufacturing feasibility of this project. However, we remained convinced that our team of engineers, technical developers, craftspeople, and quality controllers could devise just the right solution.
A multi-disciplined grinding strategy
We quickly determined that the path forward required a multi-disciplined grinding strategy, applying both OD/ID and centerless grinding processes, and our rare degree of expertise in both disciplines gave us an edge. To learn more about the state-of-the-art CNC cylindrical grinding machine we used, check out our blog article on the Kellenberger® 1000. 
Following is a summary of our sophisticated multi-pronged solution: 
Several proprietary techniques reduced the failure risk of using multiple grinding processes and machines.
Advanced equipment and abrasives expertise led to Intelligent solutions for handling the unstable parts while in motion.
State-of-the-art grinding equipment and various wheel configurations, abrasions, and approaches allowed us to meet the extraordinarily tight tolerances.
What happened next surprised everyone – even us. Keep reading to discover the eye-popping results of this incredibly challenging aerospace manufacturing project.
Results that have become a source of pride
After investing enormous effort in the development phase of this challenging aerospace manufacturing project, we were able to produce results that surpassed even our expectations. It became a validating moment that will stick with us for a long time.
Here are the near-impossible feats we accomplished:
Thanks to specialized grinding techniques, we achieved the required roundness and size tolerances without disrupting the concentricity.
We manufactured 107 of 108 components according to the print, less than 1% attrition, an incredible accomplishment for a project this complex.
Advanced validation equipment confirmed part accuracy down to nearly a billionth of an inch, later substantiated by our customer's rigorous inspection process.
Are you interested in reading the entire case study to learn more about the challenges, solutions, and results of this ambitious aerospace manufacturing project? Head to our website to access an instant download.
As an AS9100D certified and ITAR registered aerospace component manufacturer, we are your certified source for high-precision components that satisfy the most demanding requirements. Trust our motivated veteran team and the latest machining and grinding technologies to produce the results you need – especially when others can't. Contact us to discuss your seemingly impossible aerospace manufacturing challenge today.