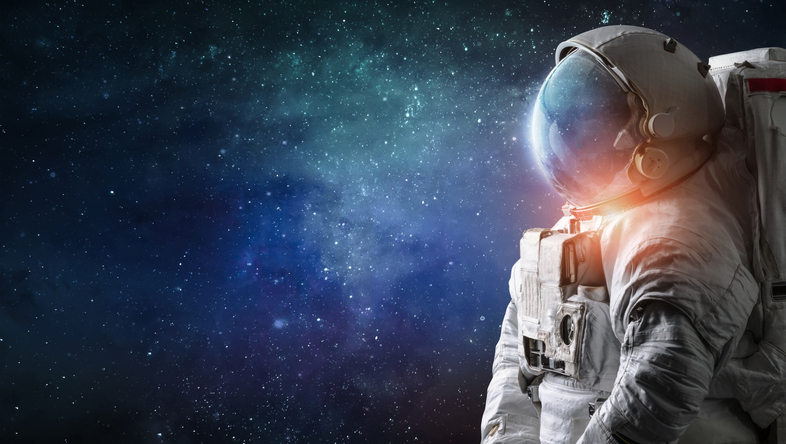 The space manufacturing field is skyrocketing as parts continually elevate in complexity and precision with the persistent emergence of new technologies. It's no wonder, then, that sourcing a new space manufacturer is becoming increasingly crucial to the future of space exploration. The right partner will have what it takes to produce your ultra-precision components with the precision, accuracy, and timeliness you need to get your project off the ground. 
This article will profile five factors to consider during your due diligence process, each one critical for assessing the competency and worthiness of a potential partner:
Experience
Capabilities
Equipment
Results
Culture
Keep reading to learn more about these five considerations when evaluating manufacturers for your next space component project.
Experience
Seeking an experienced, AS9100 certified, and ITAR registered space manufacturer is an undeniable first step when considering your options. Of course, many companies may tout their skills and knowledge. The trick is discerning which one can deliver your parts with the speed and precision you require. 
Our experience gives us an edge over our competitors. We've strategically assembled the brightest industry-leading minds and fused three world-class companies for a combined 100 years of component manufacturing experience. However, it's the people that truly make the difference. So, when assessing candidates, also check the experience of their employees. With our team of craftspeople averaging 30 years of experience, you'll benefit from our decades of specialized wisdom.
Capabilities
Some companies may excel in one space manufacturing discipline or another, but we bring the rare benefit of accessing ultra-precision machining and grinding services – all under one roof. This smooth integration streamlines your supply chain for greater consistency and efficiency. Additionally, design for manufacturing (DFM) skills and dedicated R&D resources can help bring your space innovation to life faster and more cost-effectively. Access to other capabilities, such as third-party process management, reverse engineering, and custom tooling and fixtures, round out the many benefits of choosing a partner like us with a full complement of space manufacturing services and a single point of contact.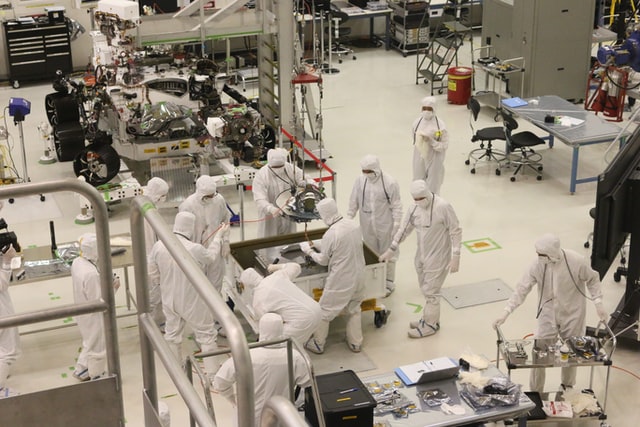 Equipment
Before settling on a space component manufacturer, consider the equipment available on their production floor. Do they use state-of-the-art machines from industry-leading suppliers? Or are they working with sub-par tools that could compromise their ability to deliver accurate and timely parts? 
In keeping with our mission to be at the forefront of component manufacturing, we continually invest in the latest technologies from industry-leading suppliers, such as Hardinge, Traub, Citizen, Yasda, DMG Mori, Monza, Glebar, Mitsubishi EDM, Makino EDK, Zeiss, Mahr, and OGP. We have the tools and know-how to move your innovation forward. 
Do you have a space manufacturing challenge? Head to our blog to meet our latest CNC cylindrical grinding technology that helps our exceptional craftspeople accomplish seemingly impossible feats.
Results
Space component manufacturers are only as good as their accomplishments, making results another critical factor to consider in your decision. Whether your project requires a partner that can achieve sub-micron tolerances, work with difficult materials, or overcome another manufacturing obstacle, ask to see proof they can deliver. 
Our broad range of case studies illustrates real-life examples of our work. Thanks to our people, technologies, and proven customer process, we've solved many thorny manufacturing challenges for space exploration and other mission-critical industries making a difference.
Culture
Finally, consider the space manufacturer's company culture before signing on the dotted line. Do their values align with yours? As a leading-edge company, we continually push ourselves to new heights, integrating a core set of fundamental values into our everyday operations to enhance our level of service. Choose us for qualities such as unmatched perseverance, dedication, accountability, understanding, and conviction. 
Are you interested in learning more about the core values that drive us? Reach out, and let's talk.
While there are many competent space manufacturers, we are leading the industry forward in the way we think, do business, and live life. We invite you to check what to expect during our manufacturing process and connect with us to see if we're the best space manufacturer for you.