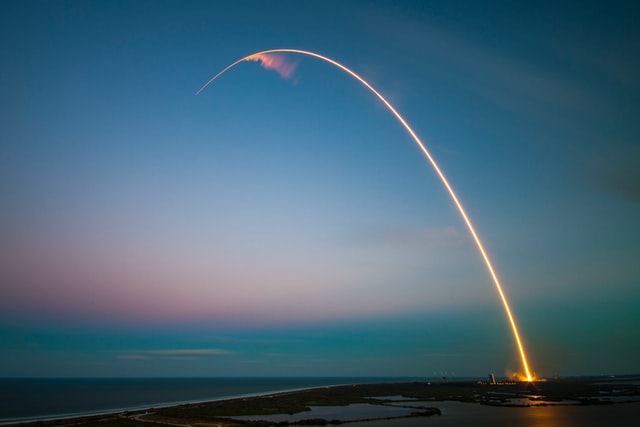 Aerospace manufacturing flourished from 2004 to 2018 with continuous production rates and new program introductions. Then, the 2019 Boeing 737 Max grounding and the 2020 global pandemic emergence socked a one-two punch to the then-thriving industry, forcing a historic 70% drop in passenger demand between 2019 to 2020, the largest-ever year-over-year dip.
Having endured the most volatile period in the history of commercial aviation, we've watched as the aerospace industry has hit its stride once again, showing strong signs of recovery. As the market cautiously navigates the skies ahead, increasingly complex assemblies and precise components are helping companies gain an edge in a highly competitive market.
To help make your ultra-precision innovations a reality, we're consistently developing future-oriented aerospace manufacturing strategies to help you succeed. This post will outline the following ways we are rising to meet the future of aerospace manufacturing:
Developing innovative, multi-disciplined solutions

Continually investing in advanced equipment technologies

Recruiting and retaining industry-leading talent
Continue reading to discover more about how we're leading the future of aerospace manufacturing today.

Developing innovative, multi-disciplined solutions
The ability to develop innovative, multi-disciplined manufacturing solutions is one strategy we're using to meet the ever-growing demand for accurate and timely ultra-precision aerospace parts. While many manufacturers are capable in one discipline or another, very few have a high competency level in multiple disciplines. However, with our full complement of machining and grinding capabilities under one roof, we're able to imagine and execute groundbreaking ideas that tackle seemingly impossible challenges.
Download this aerospace manufacturing case study to learn about a multi-disciplined strategy we devised that allowed us to succeed when 60 other component manufacturers failed.
Continually investing in advanced equipment technologies
Rising to meet the future of aerospace component manufacturing also requires access to the latest state-of-the-art technologies. That's why we continually invest in the most advanced CNC, screw machining, EDM, and other manufacturing equipment from leading suppliers. It's the only way to accurately produce the exacting and complex parts that will shape the industry's future. With the ever-increasing rate of technological advances, our commitment to investing in these tools will allow us to consistently deliver the highest degree of quality aerospace manufacturing parts.
Head to our blog to meet our latest aerospace CNC cylindrical grinding technology.
Recruiting and retaining industry-leading talent
Our seasoned craftspeople averaging 30 years of experience are another essential resource to help you move ahead confidently into the future. Recruiting and retaining industry-leading engineers, technical developers, and production teams allow us to achieve your exacting aerospace components' form, fit, and function on first production. So, when precision, accuracy, and efficiency are on the line, trust our highly experienced team to help you succeed.

We are an aerospace manufacturer for the future
With an eye on connectivity, automation, artificial intelligence (AI), and additive manufacturing (3D printing), we are an aerospace component manufacturer at the forefront of an exciting industry transformation. Our ingenuity, perseverance, and advanced precision machining and grinding equipment give us what it takes to become a new breed of aerospace manufacturer – one that thinks big and acts boldly to meet the future of manufacturing today.
Contact us to learn more about our aerospace manufacturing services designed to propel you forward.